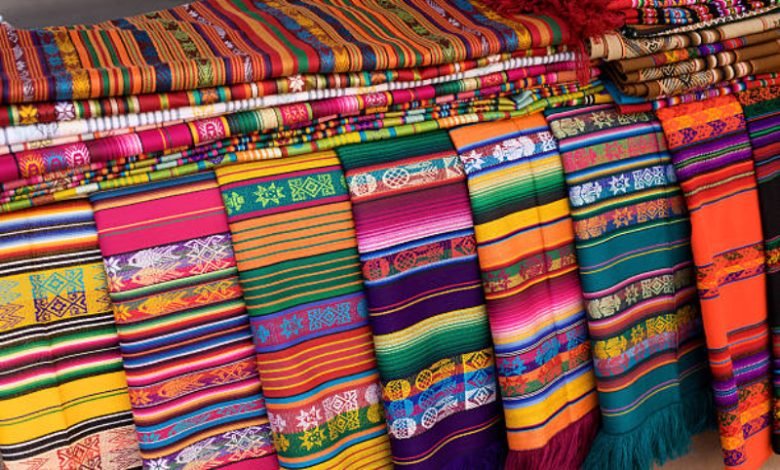 Love colorful and intricate patterns? Then you're sure to love serape clothing! Serape is a type of woolen fabric that originates from Mexico. It's handwoven on a loom and often features bright, eye-catching colors and patterns. This blog post will take a closer look at serape clothing, including its history and how to style it. Read on to learn more!
Initially, serape was used as a cloak or cape to keep warm in the cold weather. The serape has become a popular fashion item, and there are many different ways to wear it. We will also provide tips on choosing the right serape for your body type. So whether you're headed to Cinco de Mayo celebrations or want to add a little bit of Mexican flair to your wardrobe, read on for our guide on how to wear a serape!
The History of Serape Clothing
Serape clothing has a long and rich history. The indigenous people of Mexico first created the serape fabric. It was initially used as a blanket or shawl to keep people warm. However, over time, it became famous as a piece of clothing for both men and women.
Nowadays, serape clothing comes with synthetic materials rather than wool. However, you can still find authentic handwoven pieces if you know where to look.
How to Style Serape Clothing
Serape clothes can be worn in a variety of ways. Women can wear serapes as skirts, dresses, shawls, or even as a colorful addition to an outfit. Men can wear them as blankets, ponchos, or even as pants.
You can also find serapes made into home decor items such as throws and tapestries. No matter how you style it, serape clothing will add fun and personality to your wardrobe!
3 Reasons to Wear Serape Patterns This Season
Serape patterns are truly unique, and there are many reasons why you should consider wearing them this season. We'll introduce you to three of the best reasons to don a serape clothing the next time you leave the house. Read on to learn more!
Reason #1: They Make a Statement
Serape patterns are eye-catching and vibrant, meaning they're sure to turn heads when you wear them out in public. Serapes are the way to go if you're looking for a way to make a statement with your clothing choices. Trust us – once people see you wearing one of these patterns, they'll remember it for seasons to come!
Reason #2: They're Incredibly Comfortable
In addition to being fashionable, serape garments are also some of the most comfortable clothing items you can wear. The materials used in the making are soft and cozy, making them perfect for chilly weather. So if you're looking for an outfit that looks great AND feels excellent, serapes are the way to go.
Reason #3: They're Versatile
One of the best things about serapes is that you can wear them in various ways. Whether you want to wear one as a blanket or scarf or use it as decoration for your home, there's no wrong way to incorporate a serape into your life! Trust us – once you start using them, you'll wonder how you ever lived without them.
2 Reasons Serape Clothing is the New Material
Have you ever been shopping and come across something that just catch your eye? The colors, patterns, and materials all came together to create an item that's both unique and stylish. Chances are, that item was made with serape.
Serape is a type of cloth that's brightly in color and patterns, with a distinctly Mexican look and feel. In recent years, it's become increasingly popular with fashion designers and shoppers alike. Here are three reasons why serape is the new "it" material.
1. Serape is Eye-Catching
One of the best things about serape is that it's impossible to ignore. The colors and patterns are so bold and vibrant that they immediately grab your attention. Whether you're looking for a statement piece or something to add a pop of color to your outfit, serape is the perfect material.
2. Serape is Affordable
Another great thing about serape is that it's very affordable. Unlike other materials like silk or wool, serape is relatively cheap to make. This means that you can get a one-of-a-kind piece without breaking the bank.
Conclusion:
As you can see, there are many reasons why serape patterns should be at the top of your list this season. So what are you waiting for? Approach the market and find the perfect serape for YOU!
Whether you're looking for a new skirt or a colorful addition to your home decor, serape clothing is a great option. It's rich in history, and you can style it in many different ways. So why not give it a try? You're sure to love the results!