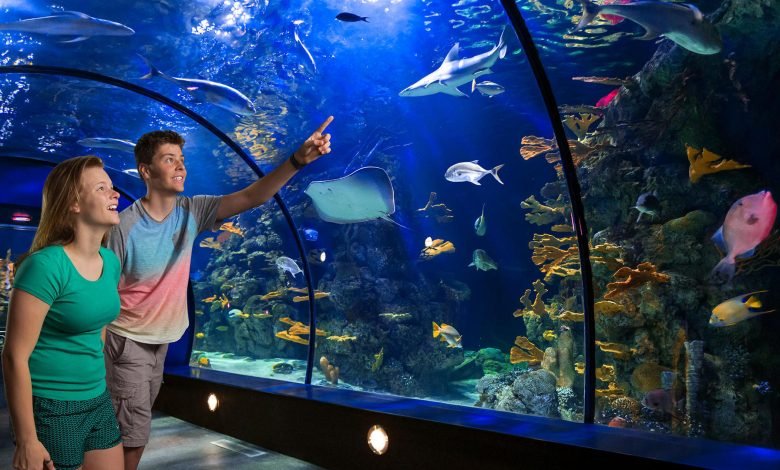 Are you in Galveston & unsure whether to take the family to Moody Gardens or Schlitterbahn? You should read this article.
Schlitterbahn
With your friends or family, Schlitterbahn is a great spot to enjoy a water park with only water attractions and pools. Although admission to Schlitterbahn is expensive, you can obtain online coupons for discounts. Google them.
Furthermore, this water park allows you to bring your food and drinks, which might help you save money because park food can be quite expensive. It's a terrific benefit. They provide a range of items that can eat there if you don't bring your own.
My own experience has shown that Schlitterbahn is also quite clean, has a courteous staff, and has clean bathrooms and showers, so there is no need to be concerned about cleanliness. Although, if you know what I mean, I would still wear your flip-flops in the shower.
Favorite Rides
The rides that provide the greatest excitement, in my opinion, are the finest ones.
Cliffhanger by far is the best! It is my favorite because you can travel up to Forty miles per hour and take a large plunge from the top of an 81-foot mountain.
The ROHR is another great ride. It is quite similar to the Cliffhanger but slightly smaller. You can go at a speed of roughly 30 mph if u take a drop from the 70-foot tower.
The Screaming Serpents, its very long water slide with music and light effects, is another one of my favorites. Overall, it is a wonderful experience.
Please don't let my evaluation dissuade you from visiting this fantastic water park if you are not a thrill-seeker since there are so many different types of activities & rides available.
Over 30 different activities are available, ranging from child parks for tubing to extreme crazy slides. There is something here for everyone, I assure you.
The Free Stuff
Parking Free
Tubes Free
Parks with free picnic places where visitors may bring their own food
Moody Gardens
The Palm Beach water park in Moody Gardens comprises the following features:
cozy, river
wave pool
18-foot tower slide
Splash pad
Aquarium Adventure
I can't claim that Moody Gardens' water park is particularly great because it isn't by any means as large as Schlitterbahn's. Some slides were not really exhilarating, even for a thrill addict like myself, and the lazy river was so very crowded.
The shower area might have used a little more cleaning. Maybe it was just a bad day for me.
Since the water park lacks comparable real adrenaline rides like Schlitterbahn, I believe Palm Beach in Moody Gardens is ideal for families with young children.
Also prohibited is bringing in your own food. I did think the food was a little expensive, but I suppose that is to be anticipated at any park.
Moody Gardens Free Stuff
Showers and Restroom
Parking
Umbrellas Beach
Lounge Chairs and Beach
Free admission to one activity for any Kid
The good news is that Moody Gardens offers a wide range of activities. Examples include an animal exhibit, a ropes course, a rock wall, movies, and much more at Moody Gardens. Compared to Schlitterbahn, it offers a lot more diversity, ensuring everybody in your family can find something they enjoy.
Aquarium Pyramid
The aquarium pyramid, where you can see animals like flesh-eating sharks or adorable tuxedo penguins, was a favorite of mine. They also have a pyramid-shaped rainforest where you can go to see the Rainforests of Asia, Africa, and the Americas.
Moody Gardens Theaters
They also offer MG 3-D & 4-D special effects theaters. The finest 3-D experience is provided by these fantastic theaters, which all offer AMAZING quality. The 4-D Special FX Theater literally brings the movie to life! They have leg ticklers, misters, rain, snow, and other fun but spooky features.
Discovery Museum
Additionally, they have the Discovery Museum, which really is possibly my favorite. A Discovery Museum brings you back in time to learn about the history and development of music. I'm a huge music fan, so this really caught my attention. My brother detested this museum because he couldn't care less how music began to be.
Moody Gardens Ropes Course
The ropes course and zip line at Moody Gardens are also a lot of fun. Your strength and agility are balanced out by the ropes course. The Gulf Coast's largest steel rope course is there. Unquestionably worth a shot!
I should point out that these are only a few of Moody Gardens' attractions. We have never had an opportunity to try out everything yet because the park is so large. Can't wait to return and try out the remaining activities.
Schlitterbahn is the destination for you if all you want to do is ride water slides and hang out from the pool with your buddies. However, Moody Gardens Coupons is the spot for you if you really want to explore and participate in more activities and are prepared to pay a little bit extra.