Tech
In-depth analysis of head up display market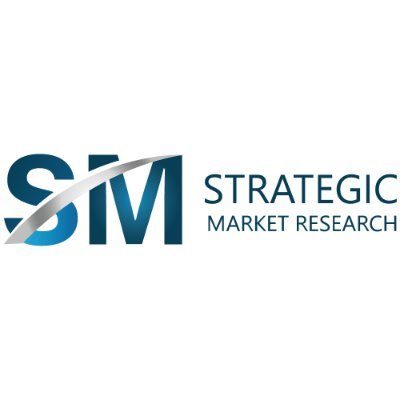 A Heads Up Display (HUD) is a technology that puts all the crucial information a driver needs about the car on his windshield rather than in discrete slots inside the car. HUDs were originally developed as a military technology, but thanks to technological advancements, they are now a feature of regular cars. The CRT display was reflected by the basic type of HUD used. The second generation used solid-state light sources such as LED to back-light LCD projection, a technology commonly used in commercial aircraft.
The global head-up display market size in 2021 was $3.80; by 2030, it is expected to reach $ 28.10 billion at a CAGR of 24.86% 2021-2030.
According to the US Department of Transportation, over 35,000 car accidents occurred in 2020, resulting in nearly 39,000 deaths, or approximately 12 deaths per 100,000 people.
Market Overview
Individual purchasing power is expected to rise as disposable income rises, stifling industry growth. The modern-day population is becoming more technologically savvy and accepting of technologically advanced products that promote safer driving practices. Furthermore, increasing safety awareness is a major factor driving future growth.
The industry's main constraint right now is achieving economies of scale or lowering the cost of manufacturing per unit. Consumer demand may remain stagnant due to relatively high selling prices.
Incorporating augmented reality (AR) into head-up displays has improved the driving experience. AR-based head-up displays provide a virtual augmentation of the traffic conditions in front of the vehicle, ensuring safety and comfort. These display systems are popular due to their advanced features and simple operation. Furthermore, AR-based head-up displays have proven to effectively counter rising safety concerns, resulting in high demand for the product.
Segmentation analysis
Component Analysis
The display panel/unit segment is expected to grow at an accelerating pace during the forecasted period. Increased demand for navigation and infotainment systems will drive the segment's growth. Furthermore, rising demand for comfort, convenience features, and enhanced safety in vehicles, particularly in emerging economies, is propelling the market growth. Manufacturers are introducing advanced infotainment systems, center controllers, gesture control systems, and telematics to increase sales, boosting the market growth.
Application analysis
The global head-up display market has been segment into automotive, aviation, wearables, and others. The automotive application segment is anticipate to hold a sizeable market share. The next industry is aviation because most commercial aircraft use head-up displays for the best takeoffs and landings. The growth of this market is also significantly fuel by the rising popularity of flight simulators.
Regional Insights
From 2020 to 2030, Europe is expect to account for the majority of the head-up display market. Germany, the United Kingdom, France, Italy, Spain, and the rest of Europe have all studied and evaluated their markets. Europe is consider one of the leading regions for producing luxury and premium automobiles. European headquarters are home to Bentley Motors Ltd. (UK), Audi AG (Germany), Jaguar Land Rover Holdings (UK), Mercedes-Benz (Germany), BMW AG (Germany), Maserati (Italy), Skoda Auto (Malda), Ferrari (Italy), and Bugatti Automobiles SAS (France). Because head-up displays are part of key safety features, most manufacturers of these car segments install HUDs in their European-made vehicles. The rising demand for premium or luxury vehicles, as well as SUVs, equip with HUDs, is expect to drive market growth in Europe.
Key Players
Panasonic Corporation
Texas Instruments Inc.
Visteon Corporation
Nippon Seiki Co. Ltd.
Rockwell Collins
Denso Corporation
Bae Systems
Thales Group
Elbit Systems Ltd
Other Players
Recent Developments
Toyota and Maruti launched their respective new models, the Toyota Hyryder and the Maruti-Grand Vitara, on September 5, 2022. These cutting-edge vehicles feature a 9-inch touchscreen, infotainment system HUD, and a 360-degree camera. This will allow drivers to navigate properly while driving and reduce the number of distractions on the road, reducing the likelihood of further road accidents.
Raythink, a Taiwan-based company, received a whopping USD 15 million from the Series A+ Funding round in June 2022 to enable mass production of AR-powered HUDs for developing its vehicle navigation systems. It also announced a partnership with Chengwei Capital, a Chinese organization, to accelerate the growth of the AR HUD market in China.