Business
How to Improve BREEAM Score? Useful Guide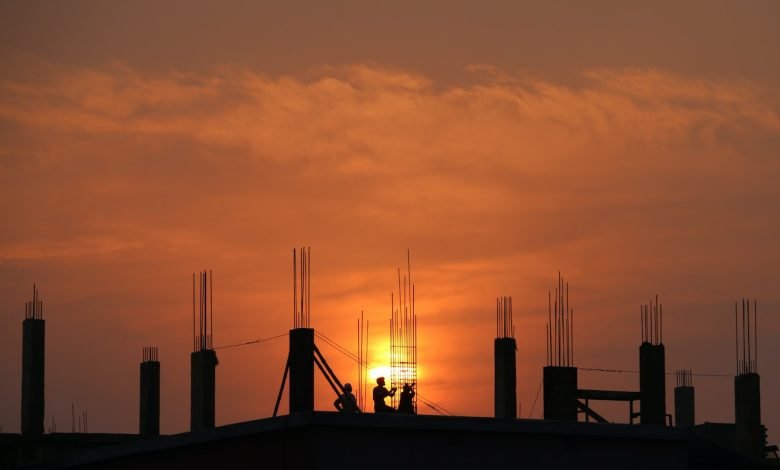 What is BREEAM Assessment?
Building Research Establishment Environmental Assessment Method, or BREEAM, is a well-known sustainability assessment technique that aids in the master planning of projects, infrastructure, and buildings in the built environment by providing developers and architects with guidance and information. The goal of the BREEAM assessment credit rating system is to motivate owners, architects, and builders to make buildings more environmentally friendly. Environmental, economic, and social advantages can all be derived from the evaluation.
For instance, a BREEAM-certified building may enable the owner to increase the sale price or reduce operating expenses. Developers and designers are motivated by BREEAM to innovate, brainstorm, and constantly improve ideas to satisfy the exacting standards of the BREEAM model. This technique results in more aesthetically pleasing, environmentally friendly, cosy, and distinctive buildings that continue to save money during their lifetime by providing green solutions. The amazing thing about BREEAM is that it aims to achieve maximum sustainability and environmental protection while presenting the most creative building developmental programmes. 
How to Improve BREEAM SCORE?
There are so many ways of improving the BREEAM score. We will let you know of the advantages soon after we are done with how to improve the score. 
Add Solar Panels:
Solar Panels are not only an environmentally beneficial approach towards building establishment but also it is economically rewarding too. By enhancing building thermal and operational energy performance as well as occupant well-being and productivity, solar window film can promote the achievement of a variety of BREEAM credits. Up to thirteen BREEAM credits in the Energy category may be achieved with the use of solar window film. A better BREEAM rating can be achieved by simulating the effects of the film in a Building Information Model (BIM) or energy model before installation.
Such a strategy also has advantages in terms of application; it is better to comprehend how the film (or any technology) would affect a building before it is installed. Low-emissivity (Low-E) films and solar control films both help to minimize summertime heat. Moreover, the acquisition of a maximum of seven BREEAM points in the Materials and Waste Categories may be supported by solar window film. The solar film uses much fewer resources and embodied carbon than alternative modern glazing solutions. Therefore, using solar films can assist decrease a building's environmental effect by reusing existing materials, reducing demolition and construction waste, and supporting the building's continued usage in the face of changing climates in the future.
Lastly, solar window film's unassuming appearance offers a more real level of lighting inside buildings, promoting comfort and well-being at work.
Save on Travel too:
By allotting proper transport measures, one can improve their BREEAM score. This could happen in several ways, for instance, by providing sustainable transportation solutions that are suitable for the site to maximize the possibilities for local public, private, and active transportation. Throughout the building's existence, it encourages a decrease in car trips and, consequently, in traffic and carbon emissions. Secondly, organizations can reduce carbon emissions by facilitating simple access to the site and lowering traffic congestion and pollution. Thus, effective travel plans and supporting the adoption of sustainable mobility measures can prove advantageous to organizations, communities, and users. Hence, it will improve the BREEAM Score. 
BREEAM Values and Teamwork
The BREEAM evaluation method must be "bought into" by all members of the design team. One design team member's lack of comprehension and/or dedication can make the project tough. The same rule holds when hiring subcontractors. The bottom conclusion is that everyone needs to be aware of and supportive of the BREEAM concept. Overcoming these challenges can be made easier by selecting the ideal BREEAM assessor. When writing content for requirement or specification documents, they offer professional assistance. To further assist the design and construction teams in understanding the BREEAM procedure and what is expected of them, your assessor can conduct workshops with them.
Prioritize BREEAM Assessment Categories while beginning the Building Project
犀利士
-preserver-spaces="true">The most crucial step is to begin considering a BREEAM Assessment from the very beginning of the design process. Both a design and a post-construction assessment are parts of BREEAM. You can pinpoint important aspects of your project's environmental impact using the pre-assessment technique. It draws attention to time-sensitive requirements that must be met throughout specific RIBA stages. Additionally, it establishes the minimum requirements you must fulfil to receive the requisite BREEAM grade. By avoiding the need to add design elements after the fact, the pre-assessment helps reduce expense and disruption.
We have mentioned two categories, transport and energy-related steps. Other categories like Materials and Waste Management are also included. 
Final Say:
By taking into account more intelligent energy options, reducing operational pollutants, and employing sustainable materials, BREEAM guidelines aim to reduce harmful carbon emissions. Additionally, BREEAM can assist you in reducing material waste and optimizing water purification. Your company's focus on sustainability will benefit from BREEAM, which will enhance your standing in the sector. Over 50% of businesses who employ BREEAM assessments cited their company's CSR as their top motivation. Getting a good BREEAM score generates better revenue as well.