Fashion
How to Get the Most Out of Your Beauty Salon
Whether you're planning on opening a beauty salon or are already operating one, you need to know how to get the most out of your business. From determining the type of beauty salon you want to open, to choosing the right equipment, to how much tax you'll pay, there are many factors to consider. Then, you'll need to learn how to share your vision with the people who'll work with you.
Location is crucial
Choosing the right location is a key part of a salon's success. It is critical that you choose a location that is appealing to your clients and employees. You want to create a place where your patrons can feel comfortable and safe. You also want to make sure that the area is easy to get to.
Before you decide on a location for your salon, you should research the market. This will allow you to understand the competition and develop a business plan. You can also find out about the potential customers' habits and outlooks.
The location of your salon is important because it will determine how easy it is to draw in new customers. If the area is very saturated with other salons, you may find it difficult to pull clients away from your favorite stylist.
You will need to consider your budget before you choose a location. You may need to talk to banks and lending agencies about financing. This may include borrowing from retirement accounts or using home equity. You may also need to apply for a small business loan.
Your salon should be located near other retail businesses to help generate business for you. You will also want to be located near other gathering places such as restaurants and pubs. You can also visit local hang out spots to get a better idea of the local lifestyle.
And also want to consider the demographic makeup of the area. You might want to consider areas where you can find a high concentration of working professionals, such as downtown and you also want to look at areas that cater to middle class families.
Share your mission statement with everyone working with you and for you
Having a mission statement can help you to define the direction of your beauty salon. You can also use it to motivate your staff to do their best. When everyone is on the same page, you are able to reach higher levels of excellence.
A good mission statement should be simple and clear. It should also be short, not exceeding a few hundred words. The perfect mission statement will describe how your beauty salon reflects the values of your business. It will also describe how you can best achieve your business goals.
A mission statement can help your salon stand out in the competition. It should also describe the products and services your beauty salon offers. It should also describe the benefits of your salon's services to your customers and it should also include information about your team and how you will grow.
When you have a strong mission statement, you will be able to attract new customers. You can also get more investors. You can increase the exposure of your business through digital platforms and you can also increase your customers through referrals.
Creating a mission statement isn't as difficult as it might seem. The most important thing is to be sure that you're writing it with seriousness. You don't want to make false promises or waste time with a mediocre mission statement. If you're not sure about the mission statement you're writing, you may want to seek help from an expert.
If you haven't already, you should consider updating your mission statement. This is especially important if you're launching a new business or are planning to grow your business. You'll want to stay on top of the latest beauty industry trends so you'll be able to offer the best customer experience.
Equipment should be of high quality
Whether you're opening a beauty salon or purchasing equipment for your current salon, you need to know where to shop. You'll want to find a reputable store that offers high-quality products at a fair price.
Whether you are buying brand new or used equipment, your goal should be to get a good deal. You can also shop at a wholesale supplier, which will give you access to a wide range of products at a lower price.
When choosing equipment, durability should be a priority. You'll want to select items that are backed by a one-year warranty.
Buying used salon equipment is a great way to save money, but you'll need to do some digging to find quality items. eBay is a great place to start, but you'll want to look for listings that are in good condition.
Craigslist is another option, but you'll need to meet the seller in person. The seller must also be able to inspect the item for you. If you don't live near the seller, you may have to use a shipping company.
Many retailers also offer online shopping. If you need to make a purchase quickly, Amazon is a great choice. They sell both new and used products, and they'll deliver your order right to your doorstep.
There are also cleaning companies that can offer supplies to help you disinfect and clean your equipment. These companies are experts in their field. They'll also be able to recommend products that don't damage your furniture.
Investing in good salon equipment can help you achieve great results. It will also improve your business processes. It can also boost customer satisfaction, which is important for any business.
Attitude is crucial
Having a positive attitude is one of the most important attributes to have in a beauty salon. People who are negative and cynical often don't inspire confidence in their appearance gurus. Similarly, having a positive attitude can help you deal with difficult situations.
Aside from being a good leader, being a good team player is also important. Having the right attitude is the key to a successful team.
The best way to demonstrate this is to hire employees who are enthusiastic, self motivated, and open to new ideas. The right attitude can go a long way in boosting client loyalty and retention.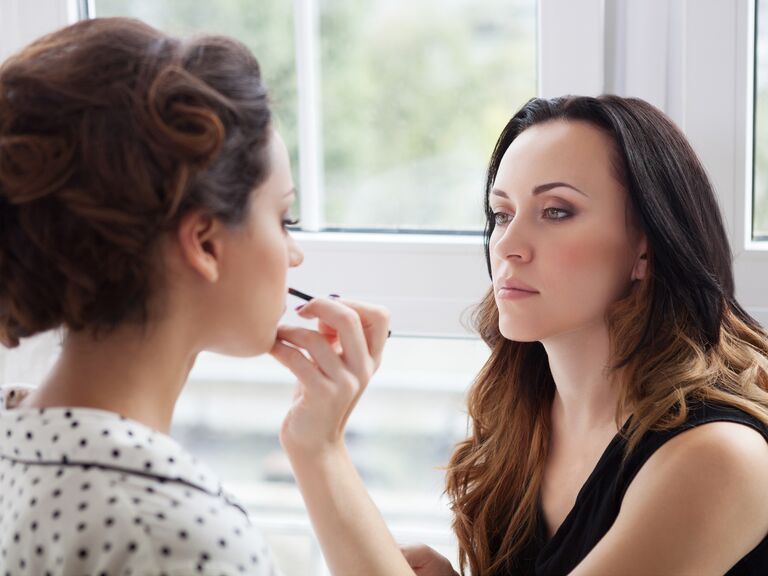 A good salon owner should be willing to put the time and energy into improving customer service. By offering the best possible experience, clients will return. In addition, employees should have a thorough understanding of the tasks that need to be completed on a daily basis. They should also be attentive to customer requests and complaints.
A beauty salon needs employees who are clean and professional. It is important to have a team that works well together and does not patronize each other. Also, having a positive attitude can go a long way in keeping employees happy.
The most impressive thing about having a positive attitude is that it can help you improve your career. Having a positive attitude can boost your self-confidence, help you improve your work performance, and improve your overall personal image. Having a positive attitude is a good idea no matter what your field is. A good attitude can be a real life saver, especially when you're in a tough situation.
It is important to remember that while a positive attitude can go a long ways in helping you succeed, it won't do you any good if you don't have the right tools to use.
Taxes and competition for a beauty salon
Creating a successful beauty salon business requires much more than just having a good hair style. Your business must compete with others, and your success depends on the reputations of your stylists.
The beauty industry has been dominated by women. This is especially true in larger cities. In fact, two-thirds of all beauty businesses are run from home. However, this can present some challenges.
To ensure that your salon stays competitive, you should conduct market research. This can include determining the number of potential customers, and determining how much competition is in your area. You may also want to hire an ad agency to promote your business.
A beauty salon can offer a variety of services, including facials, hair removal, manicures, and waxing. Some salons also offer mobile services, and provide discounts for booking treatments in advance. Some salons also offer loyalty card schemes, where customers can earn points that can be exchanged for free treatments.
A salon may also offer a discount to students or to people over the age of 60. This may encourage customers to visit.
Another form of relief for salons is the employment retention tax credit. Salons that pay employees a wage can take a tax credit for the amount withheld from their paycheck. This tax credit is designed to encourage salon owners to keep their employees and keep their money in the business.
Other tax deductions for beauty salon owners include the cost of advertising, education, and professional journals. The Professional Beauty Association is encouraging members to ask Congress to pass the 45B tax credit for salons. This would allow them to keep their money in the business and extend benefits to employees.