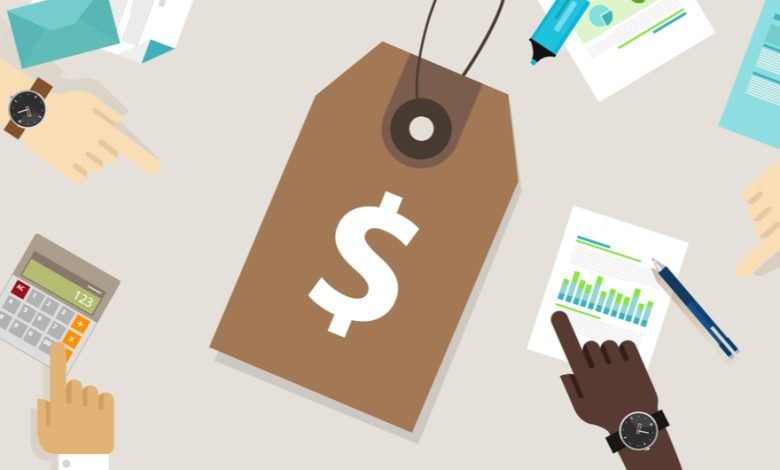 Developing an Amazon pricing strategy is a key element for any eCommerce business. When done properly, this will ensure that the product sells for the most profit and that the customer's lifetime value remains high. It is also important to consider the factors that will affect the price such as Black Friday/Cyber Monday, penetration pricing, and dynamic pricing.
Penetration pricing
Whether you're looking to break into the Amazon marketplace or increase your customer base, penetration pricing is a great way to achieve your goal. While it may seem like a gimmick at first, it can actually work to your advantage.
Penetration pricing is a strategy to gain market share by offering products and services at a significantly lower cost than your competitors. It is used by new companies and established brands alike.
Penetration pricing is often paired with other methods to gain market share, such as word of mouth marketing and heavy advertising. In many cases, a company will start out with low prices, but it's important to be aware of costs so you don't end up in a price war that you can't afford to lose.
Stable pricing
Getting the most out of your Amazon business requires a proper pricing strategy. Amazon prices are subject to change frequently, depending on supply and demand. If you are not keeping up with the latest price trends, you might be missing out on sales and profits. Luckily, there are several ways you can get the most out of your Amazon pricing strategy.
One of the most effective pricing strategies is dynamic pricing. This is when you reprice your products to stay competitive. It doesn't mean you have to always reduce your price. However, you should make sure to optimize your prices and not skimp on margins.
Dynamic pricing
Using dynamic pricing strategies is an important part of selling on Amazon. Whether you're a brand selling outside of Amazon, or you're a private label seller, optimizing prices is crucial. Getting a competitive price on your products is a key factor in winning market share.
The first thing you need to do is set a price range for your product. You can use an algorithmic repricer tool to do this. The tool will automatically adjust the price of your product based on multiple factors, including your inventory, competitors' prices, and consumer demand.
Another option is to manually adjust your prices. The downside to this method is that it can take a lot of time. You also have to monitor market conditions.
Premium pricing
Whether you're selling on Amazon or selling products on a third-party site, pricing is a key part of your sales strategy. Your prices should not only be competitive, but also be optimized so that you convert price-sensitive shoppers into buyers.
Premium pricing can be used to enhance a product's brand image. It can also create a halo effect for the product. This is a strategy that works well for brands that are targeting luxury customers. However, it can be difficult to implement, especially if you are targeting price-sensitive consumers.
Penetration pricing is another pricing strategy that you can use to gain market share. This is a strategy that is usually used by new brands to get their name out there. It is often paired with discounts to generate interest in the product.
Black Friday/Cyber Monday
During the Thanksgiving holiday season, Amazon will offer a number of deals. These include early Black Friday deals, Thanksgiving deals and a Lightning Deal. These are great opportunities to increase your sales during this time of year.
The best way to maximize your sales is to create an Amazon Black Friday strategy. This will include preparing your product listings, researching the best deals and optimizing your PPC optimization tool for the holiday. It will also include a bit of content marketing.
Countdown deals have become more popular in recent years. These allow customers to purchase products before the price goes up.
The best way to optimize your Amazon Black Friday strategy is to make sure your ad is showing at the top of search results. You should also track your spending during the event so you can optimize your ad spend.
Customer lifetime value
Having a strong grasp of customer lifetime value is important to many companies. It helps organizations make important decisions, improves profit margins, and enables better retention. It is also a key metric for Amazon sellers.
There are many different ways to calculate customer lifetime value. The best calculation is the one that breaks down the value of your customers in terms of unit economics. This is often the case with metrics like purchase frequency and average order value. It is also a good idea to cross-reference your data.
If you have a small catalog, it is probably a good idea to estimate your LTV on the shorter end of the spectrum. However, if your catalog is changing, it may be best to use a longer time period.
Read More : 5 Best Practices to Monitor Your PPC Campaign Budget