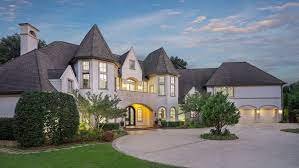 Are you looking to buy a new home in Dallas? Wondering what options are available for you within your budget? We have got you covered. 
Today's article will be about luxury homes – their features, price, and more. 
Because we're planning to cover the A-Z of luxury home buying in this post, let's dive straight in.
What are luxury homes?
By definition, luxury homes are properties that come equipped with all the luxury (read: unique) features one might have on their wishlist. Here we're talking about features you do not usually find in other commercially-available properties – whip-smart security features, stacked kitchens, solar panels are to name a few. 
In addition, luxury homes are constructed and finished with high-end materials. Also, these properties are located in prime locations and are usually surrounded by scenic views. 
Where to find luxury homes in Dallas for sale?
Dallas is home to tons of luxury properties and vintage houses. As far as locations are concerned, you can find some of the most expensive real estate in North Dallas and Northwest Dallas. 
The most popular luxury neighborhoods in North Dallas include:
Creeks of Preston Hollow

Lobellow Estates

Highland Park

Bluffview

Sanric Estates

Meadowood Estates
The most affluent neighborhoods in Northwest Dallas include:
Midway Hills Terrace

Caruth Hills

Walnut Hill Highlands
Average cost to build a house in Dallas
What's the average cost to build a house in Dallas, especially when you choose a property in any of the above-listed options depends on a number of factors. For example, you have to pay the premium lot prices when you choose to go with any luxury location. Plus, the cost of labor in these areas is usually high compared to other areas in Dallas.
Because you're going to build a luxury house, your contractor will present the most high-end material options for flooring, foundation, roofing, sidings, etc. 
This goes without saying that you have to dedicate the major part of your budget for add-ons and upgrades – the features that add an element of luxury to a luxury home. 
The price will also depend on the type of architectural design you need for your home. Traditional designs cost less if you compare them with other styles like contemporary, European, Mediterranean, or French. 
All in all, the luxury real estate in Dallas will cost you anywhere between $1000,000 and $20,000,000.
Speaking of the average square footage…
The average square foot prices for luxury homes in Dallas can cost you anywhere between $5000 and $10,000 (for really expensive properties).
Now that you know how much a luxury home in Dallas costs, it is time to have a look at some of the most trending luxury features any home buyer would want in their new home in Dallas.
Trending luxury features to include in your home in Texas
High-end security features
Privacy and security should be the top priority when building a luxury home in a city like Dallas. There are many features you can add to improve and upgrade the privacy and security features of your luxury home. For instance, you can install smart door locks and doorbells, surveillance cameras, and smoke detectors to keep yourself and your loved ones safe. 
Adding these smart security features not only will ensure better security and privacy but also add to the overall value of your house. 
Your contractor can guide you better on what features you can or cannot add depending upon your budget.
Sustainable features
Sure, luxury homes are all about high-end equipment and appliances. But there has been a significant increase in the number of homebuyers who want to keep the element of sustainability alive in their home construction. 
Now there are two benefits of doing this. First, using sustainable features like solar panels and geothermal heat may help you spend less on utilities. Second, it will also reduce your carbon footprint at home (which is essential if you take this aspect seriously).
Not only this, but a sustainable property gets more eyes on it and attracts more potential buyers who wish to invest in a sustainable and environmentally-friendly home. 
Outdoor space
Outdoor spaces add that exotic luxurious appeal to your custom home that is adored by most home buyers. There are properties in Dallas that are complemented by lake views and breathtaking natural preserves.
Apart from surroundings, you can also include a few custom-built options in your luxury home, including an infinity pool, spa, patio with an outdoor custom kitchen, and more. 
If you're into nature, building an opulent lush green lawn can be the perfect relaxation spot. You can even take this a step further by growing a vegetable and fruits garden which can result in a seamless garden-to-table dining experience.
Smart home features
Smart home features are a must-have for luxurious custom home construction. There are countless smart home convenience and security features that you can add in your luxury home to feel safe and relaxed. 
Here's a list of things you can consider for your newly-built custom home in Dallas:
Motion sensor lighting to detect activity in the room

Smart thermostats 

Sensor-driven curtains

Smart security systems, including doorbells, surveillance cameras, and door locks

Bluetooth speakers in the showerhead
The perfect kitchen and a bathroom
A luxury home is incomplete without a perfect kitchen and bathroom. 
From heated floors to soaker tubs and wine fridges to warming drawers, there are many things you can add to your kitchen and bathroom to give them a luxurious feel. 
Walk-in closet
Who doesn't like expansive walk-in closets with plenty of organized space? 
A dressing room having dedicated sections for shoes, clothing, and vanity will make your life a whole lot easier and more fun. 
The best part?
You can customize each section according to your needs and preferences.
Over to you…
Building a luxury house in Dallas is a long-term investment. The more luxury features you add to your house, the more cost you have to bear in terms of construction, materials, and so on. 
We hope this article has cleared some of your doubts about luxury house construction in Dallas. Which feature do you like the most?