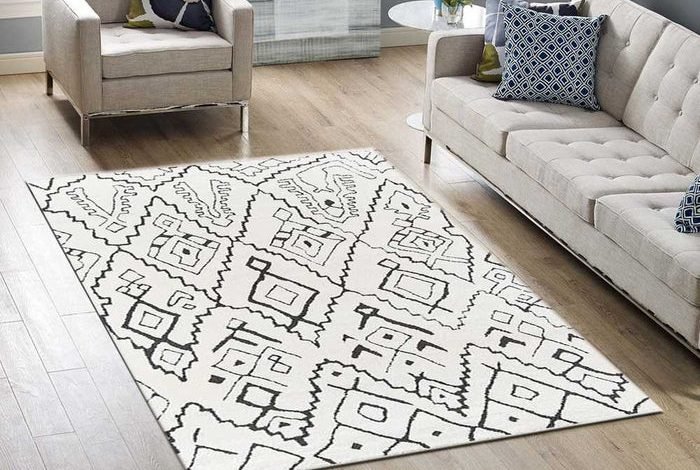 Moroccan interior design is all the rage right now. If you're willing to style with a touch of luxury and creativity to your modern home, then Moroccan decor is the way to go! looking for stylish ideas for your home, Moroccan interior design may be the perfect choice for you. Also want to give your place a Moroccan makeover, we have some great ideas for you!
This blog post will discuss eight Moroccan interior design ideas that are perfect for modern homes. We'll take a look at some designs of the furniture, area rugs, patterns, and accessories that are commonly used in Moroccan-inspired decor. So if you're ready to add a little bit of magic to your home, keep reading!
1. A Wooden Panel Of Moroccan Carving
Moroccan art was famous for its intricate carvings, and you can bring some of that flair into your home by adding a wooden panel of Moroccan carving. This will add some texture and depth to your space, and it'll also make a bold statement. You can find Moroccan carved wooden panels in many different styles, so you're sure to find one that matches the vibe of your home.
2. An Accent Wall Of Stones Or Tiles
Painting an accent wall with Moroccan tiles or stones is one of the simplest and most cost-effective methods to bring Moroccan flair to your house. This can be a really creative way to add some personality to your space, and it's a stunning way to showcase your unique style. Like you can allocate one wall for this purpose, and tiles must have the Zellij pattern that is inspired by Moorish art. If you're not sure how to make an accent wall with Moroccan tiles or stones, there are numerous online tutorials that can assist you.
3. Moroccan Lanterns Create A Magical Atmosphere
Moroccan lanterns are a beautiful way to add light to your space. Metal lanterns with glass windows are the most popular. They come in a variety of colors and designs, but metal lanterns with glass panels are the most popular. There are a number of stylish designs and sizes to pick from, so you can select the ones that are perfect for your area. Moroccan lanterns not only add to the ambiance of your home but also provide functional lighting. These lanterns are shaped as lamps just like the old days and usually have colorful mosaic glass on the front. It is traditionally made of metal with Moroccan symbols on it.
4. Moroccan Poufs Are A Must-Have
Moroccan poufs are not only stylish but also functional. They can be used as extra seating or as a footrest. Poufs are available in a range of colors and designs, so you're sure to find one that fits your decor. The concept of poufs came from the Marrakesh Souks, so you know they will add a touch of Moroccan style to your home. These poufs usually have a leather covering with a colorful pattern on top.
5. Moroccan Tables Add A Luxurious Touch
Moroccan tables are a must-have in any Moroccan-inspired home. They come in all shapes and sizes, but the most popular ones are the glass-topped tables with intricate metalwork designs. They not only give your area a unique look, but they also provide additional storage space. Moroccan tables are the perfect place to display your Moroccan-inspired decor. If you don't want a glass-topped table, then you can go for an ogee patterned wooden table.
6. Bringing The Outdoors In With Moroccan Rugs
A shaggy rug is a wonderful way to bring life and beauty to your place. Moroccan rugs are some of the most beautiful in the world. They come in unique colors and sizes, with intricately designed motifs that can add a touch of class to any area. Moroccan-inspired area rugs are typically very colorful and patterned, and they can really help to brighten up a space. These rugs have a unique look that will add personality to any room. The pattern of these rugs is also very eye-catching, and they can really help to tie a room together. Moroccan rugs are the perfect way to add a touch of luxury to any space. Moroccan rug weaving was inspired by traditional Berber tribes. These carpets often feature intricate designs and bright colors, and they can really add a touch of Moroccan flair to any space. If you're looking for a method to add Moroccan style to your home, consider purchasing an area rug that features a Moroccan design.
7. Adding Typical Moroccan Accessories
Moroccan decor is all about accessories. If you'd like to transform your place into a Moroccan-style residence, start with some typical Moroccan decorations. These can include wooden bowls, ornate mirrors, terracotta pots, and hand-painted ceramics. Adding these items will instantly give your space a Moroccan feel. With Terracotta pots, you can add a touch of nature by using indoor plants like herbs.
8. Intricate Moroccan-Style Furniture
Moroccan furniture is typically very ornate and colorful. If you're looking to add a Moroccan touch to your home, consider investing in some Moroccan-style furniture. You can find Moroccan-style furniture at many different retailers, or you can even have it custom-made. The main features of Moroccan furniture are its intricate carvings and colorful designs. Moroccan furniture can be quite expensive, but it will add a touch of luxury to your home. The most famous pattern and design of Moroccan furniture is the Moroccan zellige.
What To Look For In Your Moroccan Interior Design?
Moroccan style is a creative and stylish mix of Moroccan and other cultures, primarily European. This style often includes brightly colored fabrics and textiles, ornate metalwork, intricate woodcarving, and mosaic tile work. Interior design is often inspired by the country's landscape, with its desert sands and mountains. Furniture is often made of wood, with intricate carvings and metalwork. Moroccan rugs are known for their colorful designs and geometric patterns.
On The Whole
Consider incorporating Moroccan design details into your home décor if you want to add some unique flair to it. From beautiful carved wooden panels to intricately patterned rugs and furniture, these pieces can help transform any space into a luxurious oasis. And don't worry – you don't need to live in Morocco to enjoy these designs! You may obtain the look without leaving home thanks to many internet shops that sell real Moroccan goods. So what are you waiting for? Start browsing today and add a touch of Morocco to your world. We've highlighted eight ideas that should give you a good starting point. If you're looking for a variety of Moroccan rugs, RugKnots is the place to go. Also, if you need assistance in finding the appropriate Moroccan pieces for your house, be sure to check out RugKnots – an actual website with the greatest pricing. Are there any other Moroccan interior design ideas that have caught your eye? Let us know in the comments below.