Fashion
6 Ways to Wear Cute Tops This Winter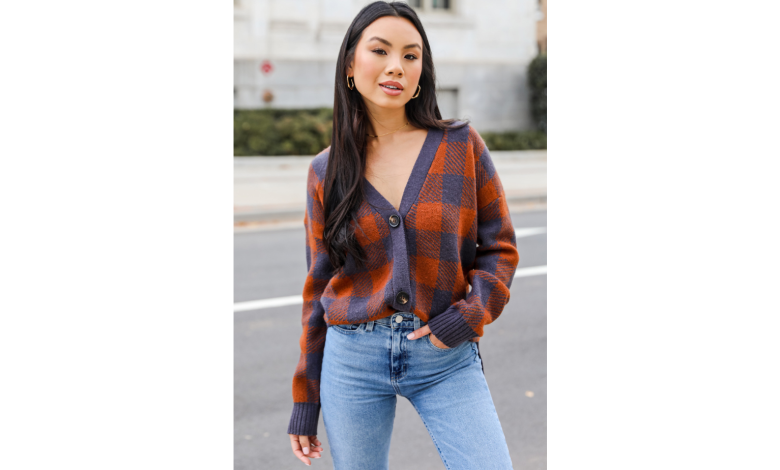 The winter weather can make it harder to decide what to wear on a daily basis. Winter fashion doesn't have to be reduced to sweaters or cardigans only. You can find cute tops to keep you comfortable while looking fashionable. Whether you opt for long sleeves or live in an area with mild winter temps, there's a perfect top just waiting to be styled by everyone.
Darling with Denim
One of the easiest and most versatile ways to style your cute tops is with denim. The great thing about denim is whether it's a skirt, overalls, jeans, or shorts, it coordinates with nearly any top. Don't forget to add some flare jeans to your winter wardrobe. Flare jeans have exploded in popularity recently, and the trend isn't going away anytime soon. You can upgrade your daily wardrobe by switching your regular denim for some denim with vivid details like fringe or stripes. Distressed jeans are also a classic, giving you ample outfits to survive winter's long, dark days.
Layered with Leggings
If you're like many comfort seekers, you know that leggings are life. If you're looking for the best tops to wear with leggings, really anything goes. However, some tops pair better with leggings than others. One popular look for winter is to layer a shacket over leggings. Shackets are a mix between a shirt and a jacket. You could wear this look to run errands on the weekend or have coffee with friends.
Cute Tops with a Cute Skirt
Are you wondering what to wear for date night? You can pair your cute tops with a flared skirt for a fun, flirty look. A dress top and a pencil skirt are a winning combination for work, while a crop top and a maxi skirt make an adorable school ensemble. A skirt quickly transforms any casual top into an elevated occasion.
Obsessed with Oversized Shirts
The next time you're searching your favorite website for dresses, consider choosing a tunic top to wear as a dress. Wear some tights or leggings if you're worried about the winter chill. Don't forget to pair your outfit with your favorite boots. Oversized tops are the ideal winter staple because they keep you comfy and cozy. You can never have too many cute tops in your closet.
Liven with Leather
Expect to see lots of leather in 2023. What better way to show off your adorable fashion tops than pairing them with leather pants? The leather trend doesn't stop at pants, either. You can also toss some leather shorts and skirts into the mix to stretch your winter wardrobe further. Have a special occasion coming up? Scroll your favorite website for dresses for a leather mini dress or skirt. A dress crop top is a stunning partner for a leather mini skirt, pants, or shorts.
Style with Dress Shorts
Shorts may seem inappropriate for winter wear, depending on where you live, but not all winter climates are subzero. Even if you reside in the tundra, you can still rock a pair of dress shorts year-round with some adjustments. Add a pair of thick tights or leggings underneath and cute tops that provide warmth. A cropped sweater is perfect for shorts or a mini skirt, even when it's cold outside.
About Dress Up
Whether you need a casual outfit for school, a dress for date night, or a trendy outfit for a girls' night out, Dress Up has you covered. It all started with a disappointing trip to the mall for Dress Up founders Derrick and Danielle Case, who were left uninspired by the overpriced clothing that lacked style. They vowed to open a store offering affordable, new, trendy styles every week; hence, Dress Up was born. Today, Dress Up's mission is to change the world, one dress at a time. Whether in one of their 16 store locations in the Southeast or on their website for dresses, tops, and more, shopping with Dress Up is an experience you won't forget.
Find cute tops for any occasion from Dress Up at https://shopdressup.com/