Education
What is an NDA and how to prepare for it?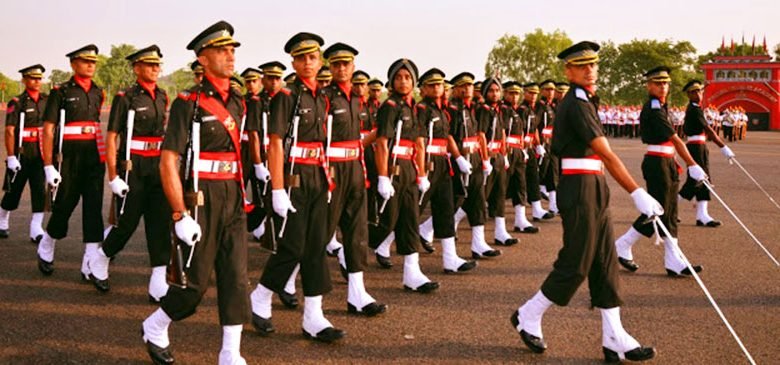 To become an officer in the Indian Army, you have to give many exams like NDA, CDS, AFCAT, NA etc. But all these exams require different educational qualifications. But today we will know about the NDA in detail through a blog post. What is an NDA and how to prepare for it? Defence & Doon IAS Academy
What is an NDA?
Friends, the full name of NDA is National Defence Academy. If you want to work as an officer in the three armies of India, Indian Army, Indian Air Force and Indian Navy, then you should take the NDA exam.
This exam is like the entrance exam which is conducted by the UPSC (Union Public Service Commission) by the Union Public Service Commission. Just as UPSC conducts exams like IAS, IPS, IFS, IRS etc., NDA conducts the exam in the same way. To give this exam, the candidate should have passed class 12th with any subject and the NDA exam is conducted twice a year by UPSC.
NDA Exam Pattern: – Union Public Service Commission (UPSC) determines the exam pattern of NDA NDA exam is in two stages, out of which the first stage is
(i) Written Exam
(ii) SSB (Service Selection Board) Interview
Written Exam also has two parts.
(i) Mathematics.
(ii) General Ability Test (GAT )
The General Ability Test (GAT) also has two parts.
(i) English Test.
(ii) General Awareness / General Knowledge Test
What eligibility criteria should you have for the NDA exam?
First of all you should pass 12th with any subjects if you want to join the army then you should be 12th with any subjects but if you want to join Indian Air Force and Indian Navy then Physics, Chemistry and Mathematics (PCM) ) with 12th pass.
Class 12th Pass :- Minimum 60%

Unmarried Only Male Candidate

Candidates should be physically and mentally fit.

Age Limit :- Minimum 16.5 & Maximum 19.5

The height of the candidate should be more than about 157 cm.
What is an NDA Exam like?
Friends, the NDA exam itself is not less than a challenging one. The name of the candidate, the location of the examination centre and the name of the college are mentioned on the admit card given to the candidate.
First of all you have to reach the exam centre 15 minutes before the reporting time. Before entering the examination hall some of your documents are checked like – Admit card, Passport size photo and Aadhar card etc. It is forbidden to carry any kind of electronic gadget in the examination hall.
When you sit in your respective class on the basis of your roll number, after that you are given a Mathematics subject for Paper I which is of 300 marks and a total of 120 questions are given in it for which you will have 2 Hours are given for 30 minutes.
When the Paper I (Maths) exam is over you are given a lunch break of 15 to 20 minutes and then in Pune you are called to enter the examination hall. And the exam of Paper II (GAT) is taken which is of 600 marks and for this the English paper is also included, for this you are given two hours and 30 minutes.
What is the recruitment process of NDA?
The recruitment process of NDA is very simple, for which you must first get the citizenship of India. First of all you have to give a written exam of 900 marks. The candidates who qualify this written exam are then called for SSB (Service Selection Board) after a few months.
SSB is also of 900 marks and the candidates who qualify the Written Exam and SSB are called for Medical Test. And the candidates who pass the medical test, then they are called for training the candidate on the basis of merit list.
What is the syllabus of NDA?
The NDA Syllabus, which is the Syllabus of your Inter Board Exam (Xith, Xii th) is the same for your NDA as well. There is a slight difference in it.
Paper i – ( Mathematics ) 300 Marks :- 
Algebra, Calculus, Matrices And Determinants, Integral Calculus And Differential Equations, Trigonometry, Vector Algebra, Analytical Geometry Of Two and Three Dimension, Statistics and Probability. 
Paper ii – GAT (General Ability Test) 600 Marks :-
GAT (General Ability Test) is conducted in two parts.
Part I:- English ( 200 Marks )
Part II:- General Awareness:- 
Physics, Chemistry, Biology, History, Geography, General Science, Current Events
SSB (Service Selection Board) Syllabus | SSB interview is conducted in 2 stages.
Stage I :- Screening Test
(i) Verbal and Nonverbal Test
(ii) PPDT ( Picture Perception and Discussion Test
Stage II :- Psychological Test
Thematic Apperception Test (TAT)

Word Association Test ( WAT )

Situation Reaction Test (SRT)

Self Description Test ( SD )
Group Testing Officers Test
GD, GPE, PGT, HGT, IOT, Command Task, Snake Race / Group Obstacle Race, individual lecture, FGT

Personal Interview & Conference
How to prepare for NDA Exam
You can join online coaching or offline coaching to prepare well for the NDA exam. Read books of good publications, solve the Previous Year Question Paper and finish your syllabus by reading it thoroughly three to four times, if you do so much then you need time to prepare well.
Training and salary.
Friends, the candidate is called to the National Defence Academy for training, which is located in Khadakwasla, Pune city. Here, two years of training is given to the three forces (Army, Navy or Air Force) and when the 2 years are completed, if the candidate wants to go to the army, then they should be given IMA (Indian Military Academy Dehradun), Navy candidate. NA (Naval Academy Kochi) and those who want to join the Indian Air Force are sent to IAFA (Indian Air Force Academy Hyderabad).
Salary :- The salary of NDA ranges from around ₹ 51,000 to ₹ 1,10000.