Gadgets
Top 3 Refurbished Smartphone Sellers in Kolkata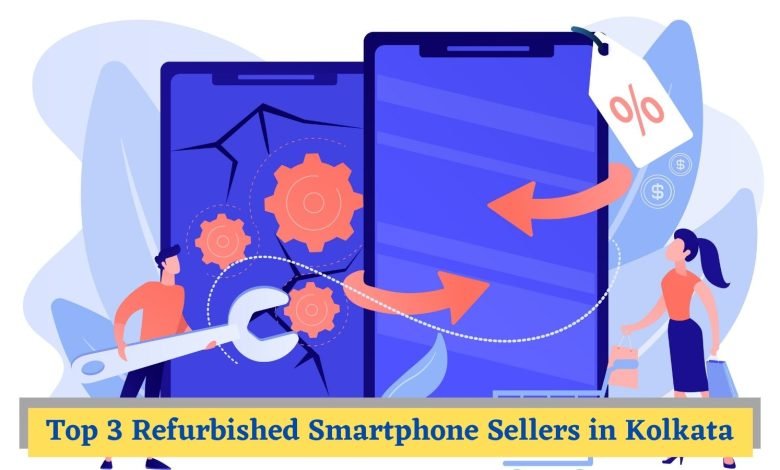 Need a high-end smartphone but don't have the funds? Refurbished, reconditioned, or pre-owned equipment is useful in this situation. These are phones that have been bought, opened, and then returned to the manufacturer to be resold. Refurbished smartphones are becoming increasingly popular, particularly in India. It allows us to have a high-end phone at a much lesser cost and without difficulties, all while helping to save the environment by producing fewer phones.
Both instances are advantageous, and you should not hesitate to choose one. However, you should be aware of a few points, such as where to buy refurbished products, what to consider, and so on. This is where we come in and inform you where you can get a reconditioned phone, laptop, or another item. Continue reading to learn more.
Top refurbished mobile phone sellers in Kolkata
Before we go over the best places to shop for refurbished smartphones, there are a few things you should know about the process. To begin, choose a reputable and well-known seller to shop for a reconditioned product, which we will list. Before purchasing a product, pay attention to the warranty and other details. You should also look at the age of the equipment you're considering. Here comes the list of refurbished mobile phones wholesale sellers:
Also Read: Everything you need to know about iPhone 11 Pro
Cashify Store Ganesh Chandra Avenue, Kolkata –

Devices from Samsung, OnePlus, Oppo, Xiaomi, and other manufacturers will be listed, and you may choose which ones you want. The products can be purchased with a no-interest EMI option and a protection plan. So you must visit the shop to check new offers.

Mobifreak –

The shop is present at Jatindra Mohan Avenue. They have a separate website where you can buy certified refurbished earphones, smartphones, headphones, electric appliances, smart wearables, laptops, and other items. There are a variety of smartphone options available, including 3GB RAM phones, okay-grade phones, unboxed like-new phones, and more. Xiaomi, Apple, Samsung, and other smartphone brands are among them.

Mobile Heaven –

This is the best refurbished mobile shop where you get attractive sets of phones at the best prices. The shop is present at Narkeldanga Main Road. It also provides home delivery services to the customers. Unboxed feature phones, iPhones, and other smartphones can be found on the website in a separate section for refurbished phones.
Refurbished phones are subjected to stringent quality inspections to ensure that they work well. Only after passing repeated quality checks is a device sent for resale. Failure to pass quality checks results in the phone being rejected and properly disposed of. Damaged phones are never sold by reputable and certified dealers.
The majority of certified refurbished mobile phone merchants offer a one-year warranty on the handsets. As a result, if there are any issues, you can have your phone repaired or replaced within that time frame. For additional details on the warranty policy, we recommend that you must visit the 'APlus Device' website. They have exciting offers and deals. Therefore, it is known as the top wholesale refurbished mobile seller in Kolkata.