Finance
Take Your Lead In The Crypto Space With A White Label Crypto Exchange Software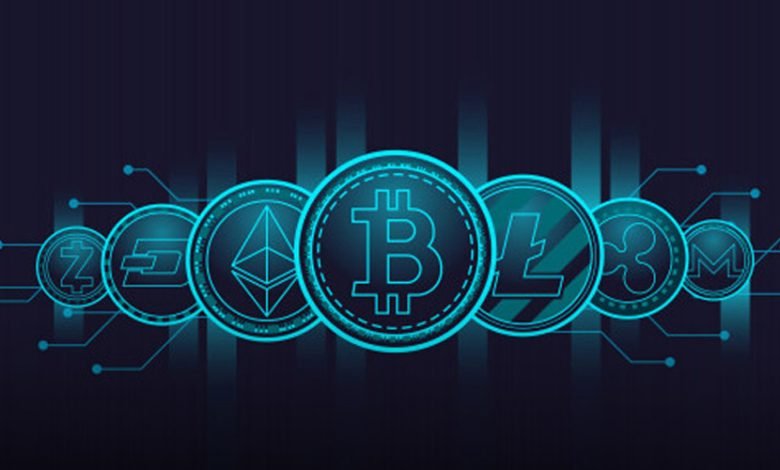 Crypto Exchange Business – A Promising Business Model
The popularity of cryptocurrencies has grown over the last ten years. The total value of the crypto industry surpassed the trillion-dollar in 2021. The demand for crypto exchange software solutions is skyrocketing due to the upsurge in cryptocurrency acceptance across the nook and corners of the world. 
In this blog, you'll see why developing White Label Cryptocurrency Exchange Software is a wise choice for successfully starting your cryptocurrency exchange business.
A Brief Note About Cryptocurrency Exchange Software 
Cryptocurrency Exchange makes buying digital assets a fortunate process for traders. The platform holds a wide range of features and components that enhance users' trading experience. And users don't need to have the technical mastery to make use of this platform. On the other hand, a Cryptocurrency Exchange Software, in simple terms, is an application that facilitates the buying and selling of digital assets like cryptocurrencies, crypto tokens, security tokens, and so on.
Primary Features And Components Present In A Cryptocurrency Exchange Software 
Order Matching – It is a crucial feature of the fundamental operation of the platform as it maintains a database of all user order records. A matching engine keeps track of the bids, asks prices, and automatically matches orders between buyers and sellers. As it stores ask and bid information, the trading engine executes the transaction when it notices the right order match.
KYC/AML – To verify that cryptocurrency exchange platforms and wallets comply with laws and regulations, KYC, or "Know Your Customer," standards have become mandatory. When opening an account, the user must provide verification documents here. Thanks to KYC, transactions on the exchange will be very safe and risk-free.
Referral Program – By successfully inviting a friend to join the platform, users are eligible to participate in the referral program and receive a portion of the commission fee. 
Wallet Integration – The platform includes multi-currency crypto wallets that let users store, send, receive, and exchange various cryptocurrencies.  No users can conduct transactions on the platform without a crypto wallet.
Trade Engine – Without a doubt, a trade engine is the main component for cryptocurrency exchanges to run with no issues. The trading engine serves as the foundation for each transaction made on the cryptocurrency exchange. It maintains the order book, locates matches for the buy and sell orders, authorizes the transactions, and determines transaction balances and charges accurately.
User Interface: Users interact with any exchange platform through the UI as it is the main element they view in the first place. The user interface ought to be intuitive and user-friendly. Therefore, any cryptocurrency exchange platform should provide consumers with a better trading experience without space for technical glitches. 
Crypto Wallets: The fundamental tool for any crypto exchange platform is none other than crypto wallets. These wallets allow users to send and receive cryptocurrencies through blockchain networks hassle-free. Users can store and receive cryptocurrencies on the platform using crypto-wallets. Therefore, the highest level of security creating wallets to prevent vulnerable cyber threats. 
Admin Panel – Admin panel is another key component fully operated by the platform owner. The crypto exchange's Admin Panel is a robust dashboard where the admin performs several functions to manage the platform effectively.
White Label Cryptocurrency Exchange Software – What is it all about? 
White label cryptocurrency exchange software is a ready-made, a ready-to-deploy software solution that has been built, designed, and tested numerous times. Using this solution, you can create cryptocurrency exchange software and customize the platform per your business requirements. You can launch your own crypto exchange business digitally using white label solutions. Compared to an exchange created from scratch, one made using white label software will be more affordable, secure, and quickly deployable. Including various security features like an escrow wallet system, Google authentication, registry lock, time lock, and two-factor authentication (2FA) is possible when you develop a white label cryptocurrency exchange software. 
Why White Label Cryptocurrency Exchange Software Is The Best Pick? 
A white label cryptocurrency exchange offers many benefits likely to entice ambitious crypto entrepreneurs. 
Lowest deployment costs and duration

Rapid development is assured 

An effortless way to launch a fully functional crypto exchange software 

Fully customizable 

Technical expertise is not required to manage the whole development cycle 

Easy wallet integration 

Unparalleled level of security 

Since the software is multi-tested, there's no space for any bugs and errors
What's Your Next Move? 
Taking the white-label solution route to create your cryptocurrency exchange seems to be a success-driven concept. In this cutthroat crypto space, many Crypto Exchange developers are available in the market who offer the best white label solutions that lessen your effort in developing a white label cryptocurrency exchange software. Finding the right crypto exchange developer seems daunting, and also, one needs to invest their time in researching more about such firms using their resources. Once you have a trustworthy crypto exchange developer on your side, you can succeed in the crypto space instantly.