Services
Social Networks and Content Marketing
Content Marketing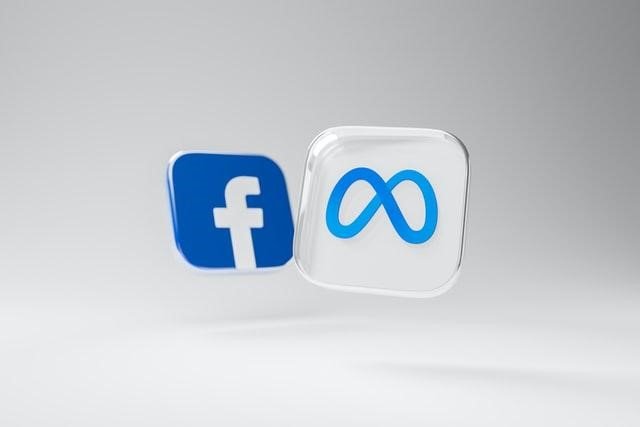 Social Networks and Content Marketing
The world of digital marketing is a universe of possibilities that makes available a range of online platforms, resources and tools to achieve the objectives that brands set themselves. I ask you: do you know what content marketing is? Are you already taking advantage of it? In this article we want to focus on digital content marketing in social networks and its field of influence in digital communication, showing you relevant information in:
Whatever your line of business if you are not developing strategies of marketing in social networks you are missing a great opportunity to spread your products or services, it is like opening your physical store without telling anyone what you are offering.
The main objective of social networks is to maintain a two-way communication channel with people who spend much of their time in this digital world, a great advantage that it offers you is the possibility of targeting specific communities according to the type of social profile you have. your client, in the medium or long term you will verify that the correct strategy increases your audience and converts part of those followers into potential clients. In these articles, you will learn:
What is content marketing?
This is based on generating value propositions for the digital community that you intend to build loyalty through publications with useful, relevant and, if possible, innovative content. The objective is to attract or arouse the interest of these people and seek to generate a community that interacts naturally with your brand. Its main benefits are:
It helps organic positioning (SEO) since by generating valuable content Google will recognize it and show it in its search results.
It requires low investment, unlike other actions this mainly requires planning and time
Its application is felt as non-invasive among users since you will not be arriving as advertising, on the contrary, it is the user who reaches your brand due to the interest that your content attracts.
It is important that the content you generate leaves direct sales objectives in the background, although it is true that any marketing plan you undertake seeks to generate income and returns on investment, this step is not where you should address them since, as you will see later, they exist phases where this loyal community begins to convert into potential customers, thus, the question "what is content marketing?" It is considered as the cornerstone of all content.
Importance of digital content marketing in social networks
Identify these points well to know where to start in your communication strategy:
Digital content marketing covers both actions on social networks and on websites, newsletters and other media, define well in which you are going to intervene.
In all channels, use the same tone of communication, be consistent with the graphic line that your company handles.
marketing in social networks must be managed to generate interaction, always look for interaction.
I want to share with you some important points to consider in order to optimally take advantage of the growth of your social networks with good content marketing in the field of digital marketing.
Manage your community
You will be able to attract and retain your audience with quality content, do not seek only to sell your products or services but to show a more intimate side of your processes, your day to day life, your success stories and everything that makes your audience feel part of it. of your brand.
Generate web traffic
The application of a good content marketing strategy will generate a large amount of traffic from your social networks to your website which is another important pillar in your global digital marketing strategy. The Facebook social network allows, through its conversion pixel, to carry out remarketing campaigns whose purpose is to direct specific paid advertisements to people who interacted with your website or landing page.
SEO positioning
The constant dissemination of content on social networks adds value to brands in the digital field, and much more if this content is directed to your website. Sharing links that drive traffic to your website has a positive effect on search rankings.
What social networks to use in my digital marketing plan in my content marketing?
It is one of the most frequent queries when entering this field, and the answer is always that it depends a lot on the objective and the line of business of each brand, there is no better network than another, just think that they are different in the way they connect with different user profiles. What they all have in common is that they allow direct communication between the company and the people who use that social network and that is what makes them important, since by using them in a creative way we get out of conventional communication techniques and evolve into marketing. of digital content.
Some that are growing at a fast pace are the well-known ones, YouTube, Instagram Tiktok, Snapchat that focus mainly on showing videos, it's more; You should know that this type of format is having a greater reach, so not making videos explaining your products or services is missing the opportunity to increase your reach and new followers.
Analyze results of content marketing, and boost marketing on social networks
Everything you do in your content marketing In social networks you must be able to measure it, it is the way to know what is giving you and what is not, by analyzing and improving the actions you carry out, you greatly help to deliver value propositions to your audience. There are some general metrics that focus on number of new followers, video views, number of likes, etc.
Although they are useful, you should not rely so much on this type of data. But use formulas or KPIs that show you the ROI over a period of time. As options I would recommend is to analyze the cost per result month by month and seek to lower the cost per click (CPC). ) in your paid campaigns. It is important to note that any marketing action you carry out should be maintained for a considerable time in order to obtain sufficient measurable results. Also Check pinterest video indir
Complement your content marketing strategy with a CRM
The benefits of content marketing offered in a CRM are positive to close the full circle of a good digital marketing strategy. The ultimate goal is to be able to convert all those prospects into customers and loyal consumers of our products or services. A CRM will allow you to manage all leads efficiently and automate communication processes. That is, make the most of all the data you have at your fingertips. It allows you to integrate it with messaging options such as whatsapp, messenger, telegram and other social networks so that in this way you can focus on your production process, leaving the automated communication work to the CRM. I