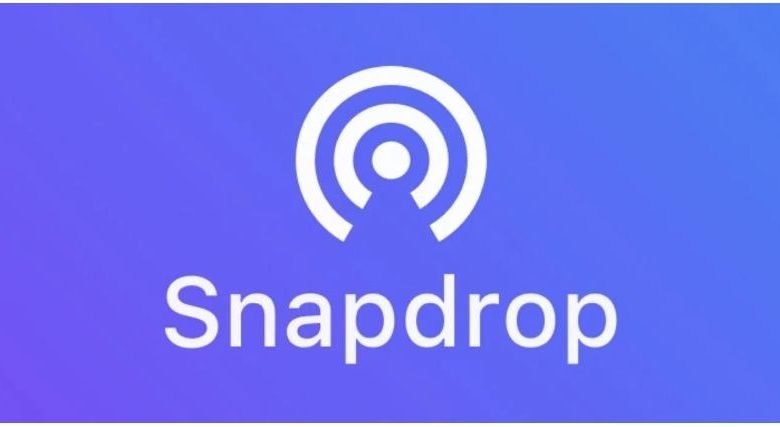 We're used to sharing and transferring files. We all have to transfer and share stuff, whether it's personal or professional.
While solutions like WhatsApp, Messenger, etc., can help you share files, they limit the file size. It's the same with emails. What would you do if you had to move a lot of data from one device to another?
As file transfer has become so important, there's no shortage of solutions for it either. There are tons of apps, and some of them are even built into the devices themselves.
Apple has Airdrop, which makes transferring files and data super easy. But that only works with iOS devices.
What if you have an Android or Windows phone? Snapdrop is a great solution. Snapdrop is an excellent file transfer app that lets you move, send, and share all kinds of files, including media files.
You can use Snapdrop to transfer PDFs, Word documents, photos, videos, audio, or anything else. However, there's no perfect tool in the world.
Even Snapdrop has its fair share of issues, problems, and disadvantages. It wouldn't hurt to have some alternative solutions handy.
That's what this article is about. In this article, we've compiled a list of some of the best Snapdrop alternatives that you'll love using for your file transfer needs.
Our picks for the best Snapdrop alternatives
In this day and age, file transfer is crucial, both personally and professionally. Moreover, considering the safety and security of file transfer, you need to find the right solutions.
Snapdrop is one of the most amazing and popular apps out there. Snapdrop lets you transfer files and even media. Moreover, it's compatible with all kinds of operating systems, like Android, iOS, macOS, Windows, or even Linux.
So, you can rely on Snapdrop for all your file transfer needs. However, there is a fair share of problems with this amazing and popular tool too. So, it would only be wise for you to look out for some more options, just in case.
Here we've compiled some of the best Snapdrop alternatives so you don't have to.
Let's see what's on the list and what you can do.
1. Send Anywhere
Send Anywhere is one of the best Snapdrop alternatives you can use to transfer files.
You can use it on both Android and iOS devices, so there are no restrictions.
The application lets you transfer all kinds of data and files, and that too at a very fast rate. In contrast to other file transfer solutions, Send Anywhere uses Wi-Fi Direct to connect the devices, making the transfer much faster.
In addition, this app has a link feature that lets you connect multiple devices at once. You save even more time since you can send them to multiple people at once. You get everything out of this tool for free.
Additionally, the application has a pro version, a paid plan, which gives you even more features and functionalities for safe and efficient file transfers. You can send a ton of data and files, and even store them online on the app storage itself, all for free.
Considering all these factors, Send Anywhere is definitely a wonderful file transfer tool and solution, something worth noting down if, at any time, you need an alternative file transfer solution to what you are already using.
2. Xender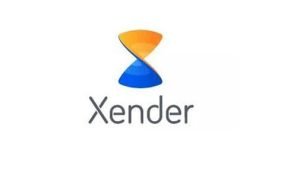 Xender is a very well known file transfer solution, and most people have used it.
This is a great application that connects to Bluetooth-enabled devices and lets you transfer files, documents, and data quickly and easily.
Xender will help you transfer any document, photo, video, audio, or other media. You can use Xender to transfer documents, media files, and even APK files.
In addition, there's no limit to the size of the files you can send. You can move any size file you want, and it will only take a few seconds or minutes.
And the best part is that since it uses Bluetooth, you don't need a stable internet connection. Xender lets you transfer files even if you have no internet connection.
You'll need an internet connection if you're doing cross-platform transfers. It doesn't have to be super strong or stable. All you need is an internet connection.
All in all, Xender is a pretty comfortable and convenient application to use for file transfers
And it can also help you manage your files. It lets you make backups of your files. This way, you can be sure to never lose an important file, document, or media.
The application is also highly compatible. Xender doesn't just support all kinds of OSes, it also works with all kinds of devices, be it mobile, laptops, tablets, or computers.
Moreover, the application has multilingual support, so anyone from any reason shall find it easier to use it for file transfer. Besides that, you can play music and videos directly in the application with Xenders in-built music and video players.
There are so many advanced features and functionalities, it's hard to believe it's free. On your phone from the play store or on your laptop or PC from the web, you can download the application and start using it right away.
With all of that, it wouldn't be wrong to say that it's a great Snapdrop alternative and probably even better.
3: Tetily
Tetily is an online platform that allows you to transfer and share files to different devices using internet and browser. Unlike other websites Tetily does not require to install any app. You just need browser and internet to share files.
Some of the best features of Tetily is that it allows you to connect multiple devices at once, enclose file manager, and QR technology for connection.
Read More: How to Use Digital Marketing to Promote Your Business