Business
Replicon vs FunctionFox: A Detailed Comparison Between Them 2022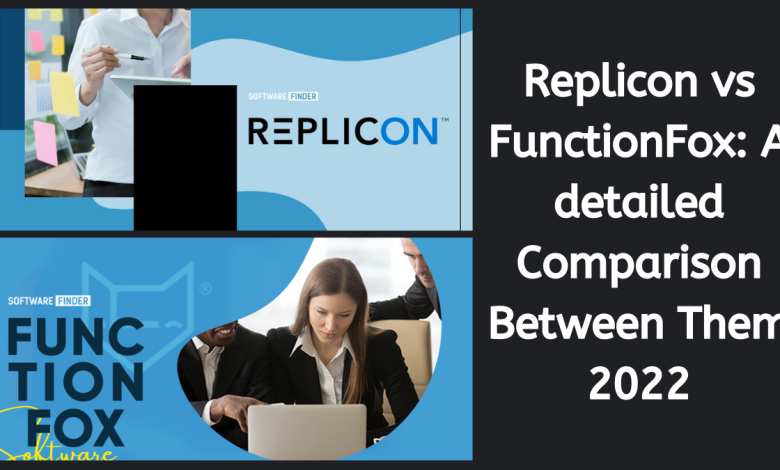 Whether you're planning on hiring software as a service provider or a DIY project manager, you'll want to read our Replicon software vs FunctionFox comparison to find out which option is best for your needs. There are several important factors to consider when choosing software, from the ease of use to customer service to pricing and support. In addition, you'll want to make sure that the software you choose will be easy to use, affordable, and highly functional.
Replicon is a software-as-a-service provider
Replicon is a software-a-service provider that streamlines HR processes. Its cloud-based, workforce management software platform includes built-in solution components, including time and attendance, absence and leaves management, complex scheduling, global gross payroll, workforce analytics, and compliance solutions. The company also offers a variety of flexible billing options, including hourly and daily billing. This makes it easy to set rates for different types of services, depending on the needs of the client.
The Replicon TimeCost module allows you to gain centralized insights into project status and control budgets. It also offers a variety of customizable reports to meet your specific reporting needs. It's available in both a Professional and an Enterprise plan, with a free trial available without a credit card. The Enterprise plan features additional resources like resource management. Replicon TimeCost is available in a free trial, and it has an Enterprise-level plan that offers advanced functionality and a large number of features.
FunctionFox is a project management tool
If you need to keep track of multiple projects and manage their resources, FunctionFox is the right solution for you. It makes it easy to manage your team's timesheets and generate reports for weekly traffic meetings. Plus, it helps you to manage the time and effort allocated to each project by showing the workload of team members. With this tool, you can stay on top of the project schedules and prioritize tasks based on their priority.
Another feature of FunctionFox is its ability to keep track of the history of a project. The feature lets you look back up to two months ago and track how well your team is doing. You can also assign a code to each project and monitor its progress. You can also keep track of meetings, milestones, actions, and other information pertaining to a project with this tool. Its time tracking features help you monitor the work of your team and make adjustments if needed.
Clockify vs Replicon
In a Clockify vs Replicon comparison, it is important to note the similarities and differences between these two products. Both products offer time tracking functionality to help companies keep track of employees' time, bill clients, and more. Both have integrated project management tools, powerful reporting, dashboards, and interactive charts, as well as detailed standard reports. Unlike Clockify, Replicon offers features such as GPS monitoring and global wage and hour compliance databases, removing the need for manual monitoring of employee time. Users of both products also rate each other on customer service, ease of use, and value for money.
Clockify allows users to track time on multiple platforms and devices. It is flexible enough to suit the needs of anyone looking to monitor productivity, from in-office employees to remote teams. The software also lets users set automatic timers and a simple clock-in-clock-out system, presenting the data in intuitive reports. Its user-friendly interface makes it easy to use and manage so that users can focus on more productive tasks.
Pricing
The pricing of Replicon software varies widely. Users can choose from nine different products, each with different features, and can pay a monthly subscription fee. The basic package costs $60/month for up to five users and goes up to $10 per user after that. Each product costs anywhere from $3 to $22 per month, depending on how many users you want to track. If you don't have a huge budget, Replicon may be the better option.
Replicon is a robust time tracking solution for project-based organizations. Its time management features let companies better understand how their employees spend their time and make better policy decisions. Users can also track time for global and individual projects. Additionally, they can track billable hours for clients. Replicon is also compatible with timesheets, allowing users to map the right people to the right projects.