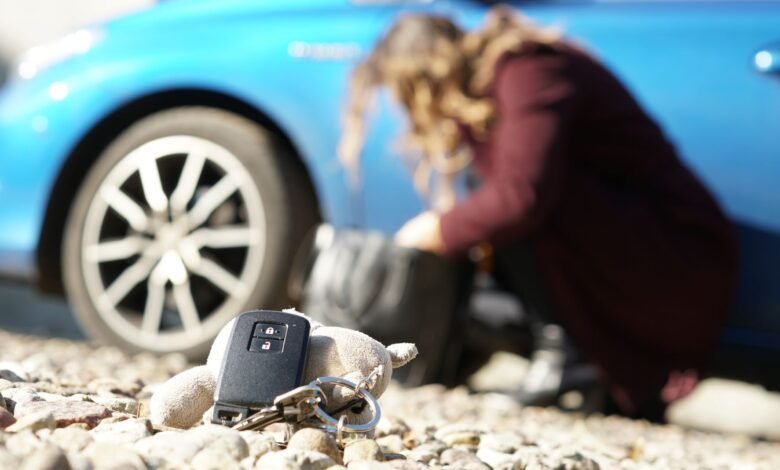 Misplacing car keys can happen to the best of us, and it invariably seems to occur at the most inconvenient times. At My Safe and Locksmith, we understand the urgency and the frustration that comes with lost car keys. Delve into a guide that outlines what to expect from professional key replacement services, ensuring you're back on the road promptly and without fuss.
1: First Steps After Losing Your Car Keys
A. Stay Calm and Retrace Your Steps
Before panic sets in, take a moment to retrace your steps, check usual spots, and ensure the keys are genuinely lost.
B. Locate Spare Keys
If you have spare car keys, now would be the ideal time to utilize them while ensuring the original set is replaced to avoid future inconvenience.
C. Contact Professional Help
When the car keys are nowhere to be found, reaching out to key replacement services ensures that you'll receive swift, expert assistance.
2: Navigating Through Professional Key Replacement Services
A. Verification Process
Car keys provide access to your vehicle; therefore, legitimate key replacement services will necessitate verifying ownership through documents such as driving licenses and vehicle registration papers.
B. Decoding the Lock
Expert locksmiths utilize specialized tools and skills to decode the lock, providing insights into crafting a replacement key without requiring the original.
C. Choosing Between Traditional and Transponder Keys
Depending on your vehicle's model, opt for traditional keys or transponder keys, ensuring compatibility and functionality.
3: Unveiling the Key Replacement Process
A. On-Site Key Replacement
My Safe and Locksmith prides itself on offering on-site car key replacement services, ensuring minimized disruption to your day.
B. Cutting and Programming Keys
Learn about the meticulous process of cutting keys and programming them, especially when dealing with modern transponder keys, to guarantee they function flawlessly with your vehicle.
C. Security and Encryption
Especially pertinent with newer models, key replacement services entail working with security and encryption to ensure the new key communicates effectively with your vehicle's immobilizer.
4: Preventive Measures and Tips
A. Investing in a Spare
A spare key is a small investment that can save you from future predicaments. Understand the prudent practice of investing in a spare key that is safely stored.
B. Utilizing Key Finders
Incorporate technology by utilizing key finders, small devices that assist in locating misplaced keys through signals sent to your smartphone.
C. Safe Storage Habits
Develop a routine and designate a specific spot for your keys, minimizing the chances of misplacement.
Why Choose My Safe and Locksmith for Key Replacement Services
A. Expertise in the Field
With a robust background in key replacement services, our expertise spans across various car models and key types, ensuring we can assist with your predicament.
B. Swift and Efficient Services
Understanding the urgency, My Safe and Locksmith ensures swift services, aiming to get you back on the road in the shortest time possible.
C. Customer-Centric Approach
Our commitment to exceptional customer service ensures that we prioritize your convenience and satisfaction throughout the key replacement process.
Conclusion
Losing car keys doesn't have to herald a day of frustration and upheaval. My Safe and Locksmith stands ready to assist with professional, efficient, and comprehensive key replacement services that ensure you're back on the road without undue delay. Navigating through the key replacement process with expertise, we're committed to offering services that prioritize your convenience, security, and peace of mind.
With preventive tips and insights into the world of professional key replacement, may your future interactions with misplaced car keys be met with preparedness and calm.