Education
How To Develop A Thesis Writing: Step By Step Guide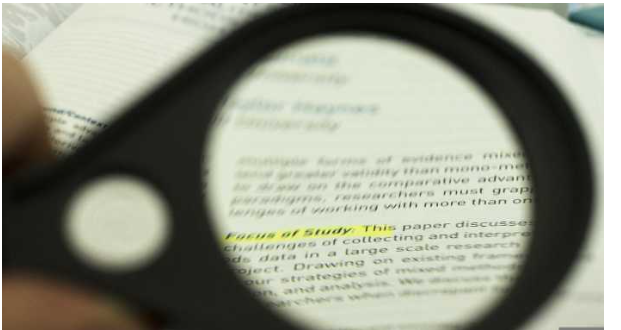 A thesis is a paper written by a candidate for an academic degree. It is a lengthy piece of work, usually divided into sections, each of which addresses a different topic. A standard thesis consists of an introduction, which briefly describes the subject matter and sets forth the main argument; a body, which develops the argument; and a conclusion, which sums up the argument and offers any final thoughts on the matter.
Writing a good thesis can be a challenging task, but it is also one of the most important skills you can learn in college. In this guide, we will show you how to write a great thesis step by step.
Developing Your Thesis Statement
The first step in developing your thesis is to clarify your argument. What are you trying to prove? Once you have a clear idea of what you want to argue, you can begin to formulate your thesis statement. This statement should be concise and clear; it should explain your argument in one or two sentences.
For example, if you are writing a paper on the effects of climate change on coral reefs, your thesis statement might look something like this:
"Climate change is one of the leading threats to coral reefs around the world."
Now that you have developed your thesis statement, you can begin to formulate your argument.
Evidence & Analysis
In order to support your thesis statement, you will need evidence. This evidence can come from research, personal experience, or both. Once you have gathered your evidence, it is time to analyze it. What does this evidence mean? How does it support your thesis? It is through this analysis that you will develop arguments and counterarguments that will form the body of your paper.
Arguments & Counterarguments
Once you have analyzed your evidence and developed your arguments, you can begin to write the body of your paper. In this section, you will present your arguments and counterarguments in support of your thesis statement. Remember to back up each argument with evidence from your research.
Conclusion
The conclusion of your paper is where you sum up your argument and offer any final thoughts on the matter. This is not the place to introduce new information or arguments; rather, it is an opportunity to tie all of your ideas together and leave the reader with a clear understanding of your position on the issue at hand.
A good conclusion will restate the main points of your paper and explain how they support your thesis; it will also offer any final thoughts on the matter that you think is important for the reader to know.
In addition, Students Assignment Help UK  writers are also providing proofreading and editing services for theses at very cheap rates. So if you have written your thesis and now wants someone to check it for grammatical errors then ask us for help. Our editors will make sure that your thesis is free from all sorts of errors.
This is the end of the guide. We hope you found it helpful. If you have any further questions about writing a thesis, please don't hesitate to contact us.
Also Read: 6 Reasons Why You Should Avail Programming Help From Experts