Business
HOW DOES SEO WORK WITH A SMALL BUSINESS BUDGET?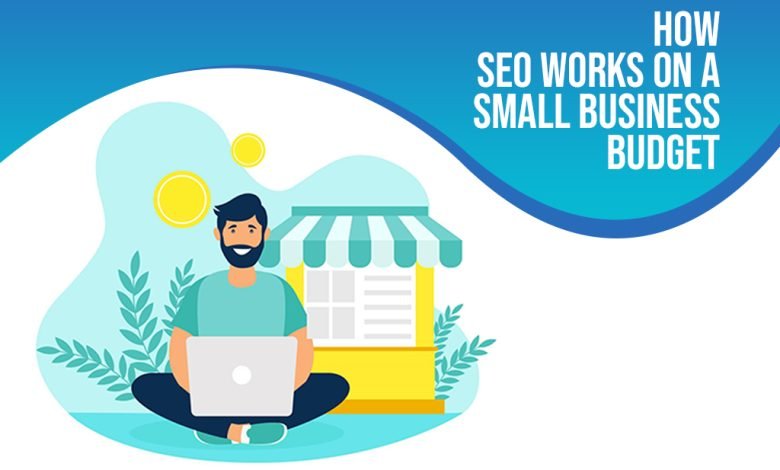 Have you ever thought about how small businesses can increase their SEO efforts on a low budget? It all boils down to choosing your needs and efficiently monitoring your progress. That is very essential for expanding your online presence while saving your company money in the future.
SEO could be a frightening prospect for a small business. And with a competitive market, one must compress your whole SEO approach into a strict budget. SEO works on a small business budget by discovering the ideal keywords for your company, allowing you to focus more on developing relevant content for your target audience. Handling your SEO goals on a limited budget can be challenging, especially if you are a one-man or small team. Among the variety of options, choose those techniques that are simple to adopt yet yield significant results. We at Induji Tech can assist you with this.
This blog post will demonstrate with these few points, that how Search Engine Optimization functions on a small business budget:
Mobile optimization
Mobile optimization is no longer a choice; rather, it is a requirement. Because mobile-friendliness is a ranking element and it cannot be neglected while evaluating SEO success. With the introduction of Google's mobile-first index, optimize your website for mobile users.
Competitive Analysis Leads to Finding of Growth Opportunities
Competitive analysis is a huge advantage of how small company SEO works. Many businesses compete for the same keywords and same clients as yours. Evaluating your competitors' strong and weak points is essential for your business's success. This will further assist in identifying growth prospects that your rivals have yet to explore. Furthermore, Google provides voice search and keywords such as "find a coffee cafe near me," and your business will appear in search results if you have optimized your website with some of the top keywords.
Customized Strategies Assist You in Reaching the Right People
Not every business is the same when it comes to SEO on a small business budget. One approach could be beneficial to one business but negative to another. That's why it is important to develop customized processes for your business. By developing a strategy, you would be able to contact the relevant people and can set your budget accordingly. You may also contact our Las Vegas SEO agency and employ a Content Strategist.
Getting Your Page Optimized Aids in Obtaining the Best Page Rankings
On-page customer experience is crucial for the growth of your small business's SEO. It's important that you streamline information on every page. In other words, start from on-page duplication to site route, thereby helping clients to locate what they're looking for. This will help your website turn visitors into paying customers. As a result, your website will get the best page positioning, making your site more credible to the target audience.
Quality traffic is generated through the creation of relevant links
It is beneficial to your SEO to creating links with websites that are relevant to your business. To expand a small business's online profile, it should try to create connections with movement sites. Relevant and high-quality links generate high-quality traffic to your site and improve your page's search ranking as well.
Induji Tech assists in the content creation and the publication of guest posts, showcasing your company on relevant websites. We accomplish this by continuously reaching out to our backlinking partners with new topics and content ideas. Backlinking could be a challenging task. Allow us to do the job for you!
Enhance the visual attractiveness of your website
The main objective of any SEO plan is to improve user experience and, rank higher. The look of your website creates the initial impression for the user. As a result, it's important to make a strong first impression. Visually improve your website design. Ensure your blog postings are "visually engaging." Articles with related photos receive 94% more views. Many small businesses sometimes face the problem of low budgets and are unable to hire a web designer. During that time, one can use the various free design tools that can assist in making their business sites visually appealing.
Top-Notch SEO Strategies Produce Top-Notch Results
The success of a small business depends on the customized strategies of search engine optimization efforts, tailored as per your needs. Further more, comparative analysis, on-page optimization, and creating relevant links attract correct individuals. Moreover, constantly check your search engine optimization activities to achieve business success.
Another excellent method is to use local citations. A strong local presence may help small businesses to enjoy significant benefits. Your success is also determined by how you give user experience. Always try to visually appeal to the first impression on your website. You can also reach out to a Las Vegas SEO agency for getting expert advice.