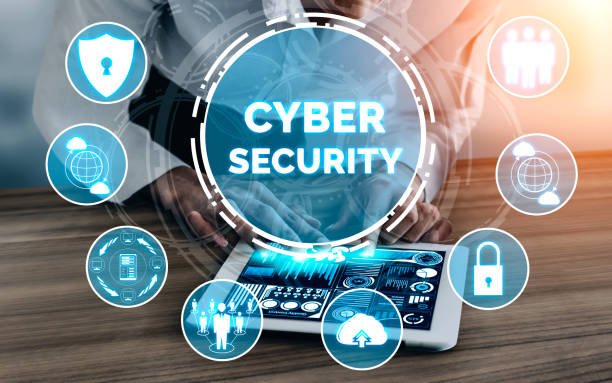 All you need to know about data security and its benefits for small businesses
Cyberthreats can harm small businesses as well as big corporations and governments. According to data, 69 percent of small firms are worried about upcoming cybersecurity cyberattacks, and nearly half have already been victims of one. Small businesses should be aware of cyber security statistics and implement practical security measures to safeguard their operations against intrusions.
Important pieces of information that firms need to protect include employee records, customer information, loyalty programmes, transactions, and data collection. This is done to stop anyone from exploiting the data for illegal activities like identity theft and phishing scams.
Protecting your business from cyberattacks is essential, but some business owners aren't sure how to go about it.
The goal of this essay is to aid small business owners in navigating the world of online dangers and strengthening their data security. There is also discussion of the advantages of data security for small organizations.
Data security
The practice of protecting data from unwanted access or corruption is known as data security.
Data protection involves securing not just the data belonging to your business but also that of your clients and suppliers.
Data security techniques that protect data on all applications and platforms include data encryption, hashing, tokenization, and key management.
Unfortunately, due to their often less sophisticated security measures than those of a medium or large organization, small businesses appear to be a much easier target for hackers. In spite of this, the majority of small business owners think they are not at risk from a data breach.
Why data security?
Organizations all over the world are heavily investing in information technology (IT) cyber security skills to protect their valuable assets. Every company is required to safeguard its brand, intellectual property, and clientele. Additionally, controls for crucial infrastructure must be provided. However, there are three essential components to incident detection and response: people, processes, and technology.
Cybersecurity problems and their effect on small businesses
What security threats do small enterprises face?
Small firms could lack the personnel or operational expertise needed to properly defend their IT systems and networks.
Small businesses have a range of cybersecurity difficulties, such as:
Attacks by phishers

: Phishing is a form of social engineering assault that's regularly used to get users' personal information, including login information and credit card numbers.

Malware attack

:Malware assaults are typical cyberattacks in which malware, typically malicious software, causes illegal operations to be carried out on the victim's system.

Ransomware

: With the threat of exposing or permanently limiting access to the victim's personal information, ransomware is a type of cryptovirology virus.

Internal threats

: Internal risks are frequently brought on by lax access controls or inadequate worker training. Internal risks could arise from hostile employees or ex-employees launching cyberattacks on the business.

Weak passwords

: A corporation may be vulnerable to security threats and unauthorised access if its passwords aren't strong enough.
To make your password strong, mix at least eight different letters, numbers, and symbols into it. A password with multiple character types and a longer length is more difficult to crack (including upper and lowercase letters). M0l#eb7Qs?, for example, uses a special combination of capital and lowercase characters, digits, and symbols. Changing passwords every 90 days or less is also advised.
Since stolen or weak passwords are still the most frequent source of data breaches, organisations should carefully review their password security policies and password management procedures.
What effect does an attack have?
An effective cyberattack on your company might be disastrous. Your bottom line, as well as your business's reputation and clientele, may suffer as a result. Three significant effects of a security breach are monetary, reputational, and legal.
Financial cost of a cyberattack
Cyberattacks frequently result in a large financial loss because:
accessing corporate data without authorization

theft of company information

Theft of financial information (e.g., bank details or payment card details)

Loss of money

A trading snafu (e.g., inability to carry out transactions online)

loss of business or contract
Additionally, as part of their response to the breach, firms would normally pay fines for fixing the compromised systems, networks, and devices.
Damage to the company's reputation
Having trust-based communication with customers is essential. Cyberattacks have the potential to damage your company's reputation and erode customer confidence. This could ultimately lead to:
Loss of clients

Sales decline

Decrease in profits
Your connections with partners, investors, suppliers, and other interested parties may suffer as a result of reputational damage.
Legal consequences of a cyberattack
Data protection and privacy regulations require you to monitor the security of all personal data you have, whether it belongs to your clients or employees. If this data is compromised accidently or on purpose and you do not take the required data security precautions, you could face fines and regulatory punishments.
Essential tips for data security
1. Manage mobile devices, apps, and computer operations
Manage critical applications rather than the device itself to make sure the user's experience is as seamless as possible. Additionally, make sure everything you do is transparent, especially when it comes to the gadgets used by your employees.
2. Enable secure collaboration
Set up secure mechanisms for data sharing to ensure that your workforce has access to the information they need.
Set up a digital rights management system if you're sending sensitive content via email (or another secure email solution).
3. Reduce malware exposure
Make a training strategy to make sure your staff members receive regular, adequate awareness training.
To prevent the inevitable human errors, it would be beneficial if you also thought about employing an email protection solution that includes time-of-click protection.
Implement policies and processes that restrict particular behaviours, including, but not limited to, using personal email accounts at work or downloading programmes from reputable sources.
4. Prevent data loss via email
Data loss prevention (DLP) abilities can help with data protection for your business. Determine the best way to integrate DLP into your workflow.
Limit the distribution of particular emails or files as well, or place a digital rights management restriction that controls access to the data.
5. Set up other key security measures
Data security is essential for any business, particularly in the age of remote work. Security measures may include data encryption, firewalls, network analytics, antivirus software, virtual private networks (VPNs), and AI-enabled behavioural monitoring.
6. Focus on sensitive data
In terms of security and compliance, the sensitive data you are storing and processing can be both an asset and a problem. It is crucial to always be aware of the locations of sensitive data (such as personally identifiable information) and to take precautions like dynamic data masking to preserve its value while maintaining its anonymity.
Benefits of data security for small businesses
Small organisations are less vulnerable to attacks if they take data security seriously and take deliberate steps to strengthen it.
Additionally, these companies will be better equipped to meet their compliance duties and shield their reputations. These elements all improve the comfort and profitability of doing business.
You'll need to make a commitment to regularly monitoring and updating your network security because the cybersecurity landscape is continuously evolving if you want to take advantage of these advantages. You can do this to stay up to date and secure.
Here are some tried-and-true tactics to assist your company take advantage of these advantages while avoiding online dangers.
• Protect your business from external threats
Over 70% of data breaches this year were the result of external parties.
Utilizing extensive device security measures and the proper cybersecurity services software is necessary to reduce external hazards.
• Protect your business from internal threats
Although internal threats are less frequent than those carried out from the outside, they nonetheless require special consideration.
Many of these attacks can be completely prevented. While hostile employees or former employees can always cause issues, inadequate access restrictions or a lack of staff training are often to blame for internal attacks.
• Ensure your business is compliant
It's crucial to make sure your business complies with data protection laws.
Many companies are already exceeding expectations when it comes to data protection by stepping up their cybersecurity.
You must now take the appropriate steps to protect your business and its data from hackers, according to many regulatory agencies. If you don't comply, you run the risk of paying hefty penalties or facing trading restrictions.
• Ensure customer data security
Data security is an issue that affects more people than just the regulators. Consumer interest in how businesses safeguard their data has increased, and they are more aware of the dangers associated with businesses holding a lot of customer data.
Additionally, if you can demonstrate a proactive commitment to data protection, you might attract devoted, long-term customers and boost your revenue.
Summary
Small businesses are more susceptible to cyberattacks, but you don't have to be one of them. By putting in place the required security measures, from employee training to adequate cybersecurity services software, you may avoid becoming a victim of cyberattacks that could have been avoided. In addition to saving you time and effort, doing this will also enable you to avoid income losses, legal penalties, and other expenses.