Business
8 Tips to Increase Sales on Amazon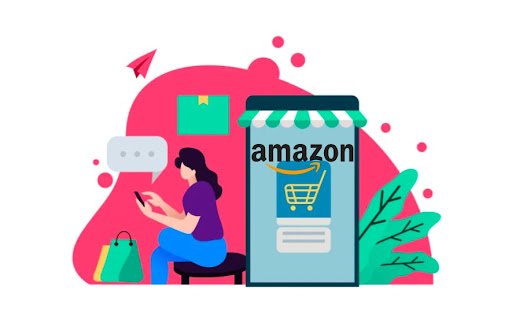 The Amazon marketplace is an ideal eCommerce business for sellers. However, there is plenty of competition. The huge number of customers who shop on Amazon makes it simple to understand why so many sellers decide to begin their businesses with Amazon.
To boost Amazon sales, you have to be on top of the game and discover quickly the best practices and what doesn't. Here are 8 suggestions that will help you to increase your Amazon sales.
1. Price Competitively
The Amazon marketplace is awash with the competition. Amazon is intense, the most significant difference distinguishing the two sellers is price. It's not an obstacle to profit, however. You must use price competition to identify the products that are worth advertising on the market.
Make sure to only sell products that have enough margin to give an acceptable rate of return and are also price-competitive. Remember to include the cost of inventory, order fulfillment, and overhead costs.
2. Automate Your Listings
The time you spend listing your products is not just laborious, but it could also be it's a waste of time you could better spend on customer engagement, marketing, and other important business strategies.
Making it easier to manage your Amazon listings will help simplify the entire process, which will save you time as well as money. Making use of the Amazon listing service will help you to list your products in bulk, thereby saving your time.
3. Invest in Pro Merchant Subscription
The Amazon Pro Merchant subscription will help you save money as well as give you additional tools to make selling more efficient if you plan to list a large number of products.
It cost amazon individual sellers $0.99 per transaction. However, when you use Pro Merchant, you don't pay a per-item cost. Instead, you pay the $39.99 monthly fee to sell the number of items you'd like through Amazon's marketplace.
If you had 100 transactions per month, you'd be charged the equivalent of $0.40 per transaction. If you're able to record 1000 transactions each month the amount is reduced to $0.04 for every transaction.
4. Consider Using Fulfillment By Amazon
Growing your sales is simple with the Fulfillment By Amazon (FBA). The majority of the popular sellers on Amazon make use of this FBA option. Through this service, you can send your merchandise directly to Amazon and they will take it from there.
If your item is sold, Amazon fulfills the order packaging, then ships it to the buyer. You are responsible for the storage of your products and shipping charges which are typically reduced. You can also use Amazon FBA to manage the fulfillment of orders for items you sell via different sales channels.
5. Win the Buy Box
The sought-after Amazon Buy Box is the box located on the right of the product's detail page which allows users to add the product to their basket. 
This Buy Box is so coveted because it greatly increases the chances of selling products. The most effective way to boost sales is to get the Buy Box.
The ability to appear within the Buy Box requires that you satisfy certain requirements and Amazon selects you from the list of sellers that offer the same products. The criteria include:
Availability

Price

Overall performance as the merchant (Featured Merchant)

Shipping options
6. Improve Your SEO
With the number of sellers on Amazon, customers must be able to find your items. Amazon examines the keywords you use in the titles of your products to rank your listings, so it is essential to include as many keywords as possible in your 500-character title. 
To aid you in the task, Amazon has a keyword tool that will help you improve the quality of your listing titles.
7. Get Feedback and Reviews
Reviews from customers and positive feedback are crucial on Amazon. Studies have shown that 90% of shoppers read reviews before deciding to buy. Even more remarkable is the way reviews can lead to an increase of 18% in sales!
8. Advertise on Amazon
Advertisement on Amazon is an effective method to get noticed and boost Amazon sales. If you're just beginning or are looking to improve the visibility of your business You should consider giving an attempt at the Sponsored Products choice a shot.
Take top Amazon PPC agencies like SellerApp's help to optimize and manage your Amazon PPC campaigns.
Sponsored Products will highlight your item below search results or on-page with the product's details. There's a charge for this option, however, it's a pay-per-click fee and you pay only for the clicks you make. In addition, Amazon offers you an offer to use promotional products in the beginning.
Another excellent Amazon tool that will aid you in marketing your product can be Amazon Affiliate. Amazon affiliate program. Register and you will be able to have your products featured through other well-known websites.
Recommended guide: How to become an amazon seller in 2022.