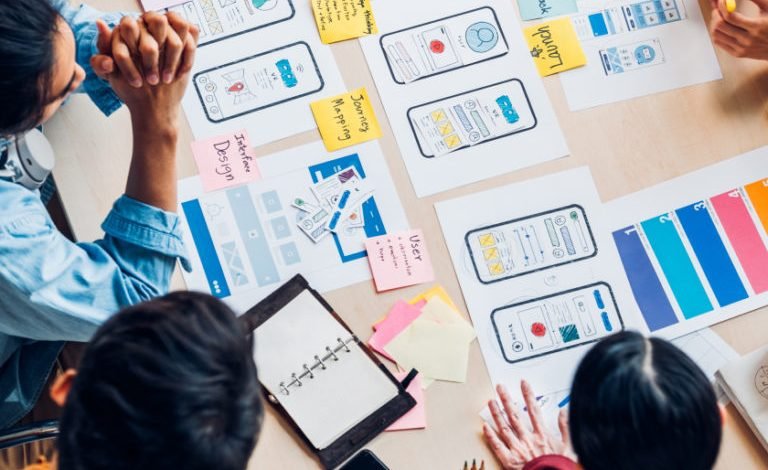 Web traffic is what gets your word out to the most people. It is the most cost-effective approach to expand an audience, recruit affiliates, increase ad revenue, enhance brand awareness, and much more in a globalised and massively saturated economy. We will discuss the advantages of PPC marketing in this article.
It is especially advantageous for small enterprises, which typically have much fewer marketing resources. This is where pay-per-click advertising comes in handy as a cost-effective marketing solution for keeping your budget in check while also increasing online traffic. From now on, we'll refer to it as PPC.
What is Pay-Per-Click (PPC) and how does it work?
PPCs are a type of online advertising that includes pop-ups, banners, and other similar formats. The key benefit of this type of marketing is that you only pay for the number of clicks your ad gets, rather than a fixed fee for the ad itself. They are keyword-based, so they share a lot of modern SEO (Search Engine Optimization) techniques.
What role does PPC play in your small business?
Let's go through each of the advantages listed above in more detail. It will assist you in better comprehending the advantages of PPC for your small organisation.
Results that are quick
Small enterprises require immediate feedback on their results. One of the key advantages of PPC advertising is the quickness with which it works. The organisation that uses this marketing method can see the effects of their efforts right away.
The ability to immediately release information to the public is the next benefit. Sales, special events, clearance sales, and limited-edition products and services are just a few examples. There are many reasons for a firm, especially one in its early stages, to demand quick results.
PPC Advantages: Audience Targeting
Traditional advertising is more akin to casting a wide net across a large area. With PPC, we showed only advertising to relevant potential clients who have already searched for relevant keywords. If someone clicks on such an ad, you can be confident that it was not an unintentional misclick and that they are interested in your message.
You have more control over the ad because you can choose when and where it appears. As a result, you have a far broader range of impact when it comes to targeting an audience that is interested in what you have to offer. Once you've determined who you'll be engaging with, you can create a marketing plan to maximise your visibility and conversion rate.
Putting a targeted audience in front of an advertisement increases the likelihood of click-throughs and sale conversions. Targeting an audience is especially advantageous for a local business since when someone performs a local search query on their preferred search engine, they are more likely to find your firm.
Control
Control, as a broad phrase, may probably be the most crucial component in any corporate transaction. Moreover, control, even if it entails greater responsibility in terms of time and money, might prove to be beneficial over time. Marketing techniques are one of those things that can benefit immensely from a high level of control, and PPC allows you to do just that. The first, and most importantly, factor is the budget, which we have already discussed.
PPC allows a company to start small and expand up over time if they take the decision to do so within the organisation. Seeing great outcomes along the way, especially when starting off small, can help you scale up and improve your results later.
Contribution to the company's objectives
Setting business objectives is a science in and of itself, but the ultimate goal is to fulfil them in a practical and practicable manner. We create goals in order to achieve it, regardless of the size or age of the company. No matter how quickly or cheaply you complete them, bad ones will not serve a firm optimally. Overachieving your goals can have a similar effect because they don't have a realistic likelihood of being met.
PPC allows you to reach a wider audience and achieve your marketing objectives more quickly. It's a technique for aligning website traffic with your final goals, whatever they may be. PPC may help you with a variety of facets of sales and extending your relationship with a large audience, from initial exposure to devoted customer.
Synergy
Content marketing comes in a variety of shapes and sizes, but everyone can agree that the digital arena is the most valuable. These days, content planning is pretty much everywhere, and firms who don't use it are tying their hands behind their backs.
PPC advertising allows a company to integrate its marketing efforts with other channels and methodologies. Consider Search Engine Optimization as an example, as these two principles are intertwined. In the world of online marketing, SEO is the most important component. PPC marketing is similar in that it is associated with traffic that is directed through search engines, most notably Google.
Simple access
A typical business, especially one that is just getting started, will not have a lot of resources to devote to marketing. Time, man-hours, and money are all examples of fundamental resources. When it comes to time, even those who have fallen behind can use PPC to rapidly get back on track.
There are few requirements for entering the digital advertising industry through this route. Others, on the other hand, necessitate more time, effort, and money. It's a shotgun approach to audience targeting, rather than a sniper approach, in which you throw a wide net and hope someone gets hooked. It frees up development teams from having to be overly involved with the creation of the advertising themselves, allowing them to focus on other things.