Business
10 Steps to Starting a Service Business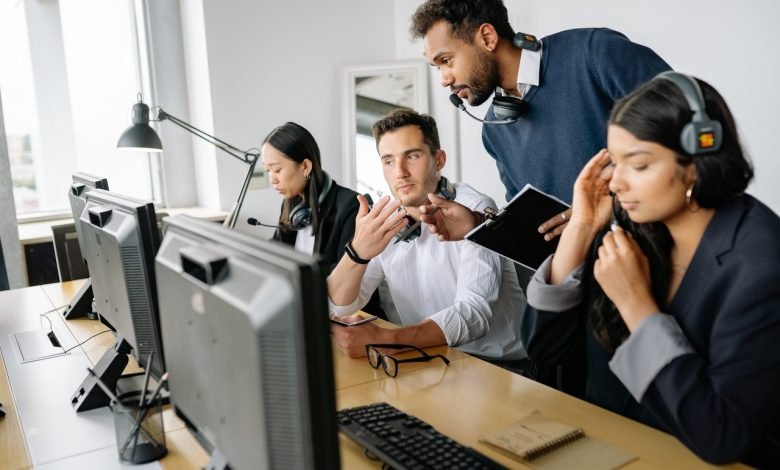 An organization that provides services to its customers is a service business. This could be anything from giving advice on finances to fixing a car. The key component of a service business is the relationship between the business and its customers.
There are many advantages to starting a service-based business. First, there is the flexibility that comes with operating a small business. You can set your own hours and work from home if you want. Secondly, service businesses are often very customer-friendly. You can make your own hours and schedule, which means you won't be as rushed as you would be in a traditional 9-to-5 job. Lastly, the income potential for a service business is high.
10 steps to starting a service business: 
1. Research your industry
It is important to do your research before starting a service business. This includes studying your industry, learning about your target market, and understanding the competition. You also need to come up with a business plan and determine your budget. It's also important to have a clear idea of what you're offering and how you'll differentiate yourself from the competition. Finally, be sure to build a strong network of contacts in your industry.
2. Create a business plan
Creating a business plan is the first and most important step in starting a service business. A well-crafted business plan will help you to define your business, assess your feasibility, set your goals and objectives, and develop a strategy for achieving them. It will also help you to identify potential risks and challenges, as well as management and marketing strategies.
3. Register your business
If you're starting a service business, you'll need to register with the government. This is usually done through your state's department of commerce or secretary of state. The registration process can vary depending on your state, so be sure to check with your local government offices for specific instructions.
Typically, you'll need to file articles of incorporation or organization, and may also need to create a fictitious business name (or DBA) if your company name is different from the name you're using in your marketing materials. You may also need to register with the IRS and obtain an Employer Identification Number (EIN).
Be sure to research all of the requirements for registering your service business; there are often specific licenses and permits that are required, and not meeting them can result in fines or other penalties.
4. Secure funding
One of the most important aspects of starting any business is securing adequate funding. This is especially true for service businesses, which often require significant up-front investments in equipment and marketing. 
5. Choose a location
When starting a service business, it's important to choose the right location. The location you choose can impact your business in a number of ways, from the cost of doing business to the type of customers you attract. Here are a few things to keep in mind when choosing a location for your service business:
Consider your target market. If your target market is local, you'll want to choose a location that's convenient for them. If your target market is national or international, consider choosing a location with good transportation infrastructure.
Consider the cost of doing business. Are there any licensing or zoning requirements? What are the costs of renting or buying a property? What are the taxes and other operating costs?
Consider the competition. How competitive is the market in your chosen location? Is there room for another service business?
6. Set up your infrastructure
When starting a service business, you need to set up your infrastructure. This includes your office space, equipment, and employees. You need to make sure that you have the right tools in order to provide your services. You also need to be sure that you have the right people in place to help you run your business.
Your office space is important because it will be where your employees work and where clients come to meet with you. It should be welcoming and comfortable for both your employees and clients. You should also make sure that it is conducive to working on projects. The space should be organized and have enough room for all of your equipment.
Equipment is another important part of setting up your infrastructure. You need to make sure that you have the tools necessary to provide your services. This may include computers, software, printers, or other tools specific to your industry.
7. Market your business
When starting a service business, it's important to market yourself in order to attract customers. 

There are a number of ways to market your business, including

online marketing

, print advertising, and word-of-mouth. 

In addition, it's important to have a strong online presence, including a website and social media profiles. 

You can also reach out to potential customers by distributing flyers or mailing lists. 

Finally, make sure to keep your existing customers happy by providing excellent service.
8. Hire employees
When starting a service business, one of the most important decisions you will make is who to hire. It's crucial to find the right people who share your vision and have the skills necessary to help your business grow.
When interviewing candidates, ask questions that will help you determine whether they are a good fit for your company. Are they passionate about providing great customer service? Do they have the necessary medical office skills and experience?
It's also important to consider the team dynamics. Will the employees work well together and support each other? Or will there be conflict among team members?
Hiring the right employees is key to the success of your medical office. Take your time and interview several candidates before making a decision.
9. Train employees
When starting a service business, it is important to have a clear plan for employee training. This will ensure that your employees are knowledgeable about your company's policies and procedures, and are equipped to provide excellent customer service.
One way to train employees is to create a training manual. This can be a comprehensive guide that covers everything from how to greet customers to the company's refund policy. The training manual can be tailored to fit your specific business and can be updated as needed.
Another option is to provide online training. This can include videos, tutorials, and quizzes that employees can complete at their own pace. Online training is convenient and affordable, and it allows employees to access the information they need anytime, anywhere.
Finally, it is important to provide on-the-job training.
10. Manage your business
If you are starting a service business, one of the most important things you need to do is develop a good system for managing appointments. Without a good system in place, it can be difficult to keep track of who is coming in and when, and you may end up with a lot of no-shows. 
Picktime is an appointment management tool that helps people manage their time by scheduling appointments. The app allows customers to find and book appointments with service providers.  Picktime also sends booking notifications and reminders.
In conclusion, starting a service business is not as difficult as it may seem. By following the 10 steps listed in this article, you will be on your way to starting a successful service business. Remember to do your research and plan accordingly, and you will be well on your way to achieving your goals.